By Amy Taylor
You can always make positive changes in your life. The New Year gives people the feeling of a fresh start and that motivation can translate to making changes. We have our best tips for making resolutions in the new year and ways to keep your momentum going and actually incorporate those changes for life.
Financial Resolutions
If you're looking to improve your financial life in 2020, you need to be honest with yourself about your financial situation. Money is a very emotionally loaded topic, and sometimes coming to terms with your financial picture can be tough. Fiscal Coach, Retirement, Life Insurance and Medicare Specialist Joanne L.
Bilotta shares her best tips.
Bilotta advises, "Spending is a habit; it will only change when you decide to change it. In the same manner, your income will only change when you decide to change it.
"Take some time to review how the last few years have gone for you. List what went well and what you would like to see change in the future.
"Figure out what's important to you about money. Focus on the lifestyle you desire, the people you could help, the things you could do if money wasn't in issue.
"Create a vision board or at least a list of what you want money to do for you next year. Make copies and post it somewhere like the bathroom mirror (that's where I keep mine), your wallet, the visor of your car, your laptop or desktop. Look at it every day — even when you're feeling like it's not attainable! You achieve what you see."
To stick to your financial resolutions, Bilotta suggests you take these steps:
Make a spending plan that includes your monthly expenses and your new goals. You can do this by looking at your last few months of spending habits.
Pay attention to your income on a monthly basis.
If you continually come up short, see where you can tweak your spending habits. Consider reducing your subscriptions, changing where you buy groceries or cutting back on coffee, tea or sports drinks from convenience stores.
What does this process look like? Bilotta describes the nitty-gritty details of how to manage your finances.
List the entire month in a spreadsheet. Enter your net income, or the income that shows up after taxes in your bank account.
 Subtract the expenses that you need to pay out of that paycheck. Estimate additional expenses like food, entertainment or necessities for your family.
After you figure out your excess funds from that paycheck, add those funds to the next paycheck and subtract your expenses. Keep in mind occasional expenses that arise like insurance payments, taxes or annual subscriptions.
 Move any extra money into savings.
Bilotta shares, "If you put money into a savings account automatically (through your HR department), you will learn to spend what shows up in your bank account and the savings will grow without any real effort."
Business Resolutions
If you are an entrepreneur, your New Year's resolution may be tied to expanding your business. Kat Lynch, Owner and Executive Director of New Hope ABA, recently expanded her business to serve residents of Prince William.
She shares some words of wisdom for businesses who want to expand in the new year.
"I encourage anyone considering growing or expanding their business to consider if they have sufficient capital and infrastructure to expand. Doubling your business feels like quadruple the work for the first year, especially if you have clients and employees like I do. The best laid plans and budgets sometimes do not stand up to the realities of expansion, and it may take a lot longer and a lot more work than your last
expansion," Lynch said.
When it comes to keeping any resolution, knowing yourself well is key. What do you need to stay accountable?
Lynch shares, "When it comes to setting goals and sticking to them, I need outside accountability. The junior directors at my company and my network help me stay focused."
Education Resolutions
If you'd like to further your education in the new year, allow yourself to set lofty goals. In addition to owning and operating New Hope ABA, Lynch is using 2020 to further her education and professional goals.
"I have a B.A. in Psychology, a Master of Education in Special Education, a certificate in Health and Wellness Coaching, and I'm a certified and licensed Board-Certified Behavior Analyst. I am currently pursuing a PhD in either Psychology or Special Education with the goal of researching more efficient methods for teaching people with autism and intellectual disabilities," Lynch said.
As a recent graduate school applicant, she shares some tips for people who want to pursue a new degree in 2020.
"If you're considering higher education, follow your passion until you can take swift and decisive action. Aim high, apply to schools you aren't sure will accept you. I did and I got into the number one program in my field. If you don't get it the first time you apply, start networking. Go to professional conferences, develop relationships with people in academia and start doing your own research. Email the author and start a conversation. Academics love to hear from people who are reading their papers," Lynch said.
Health Resolutions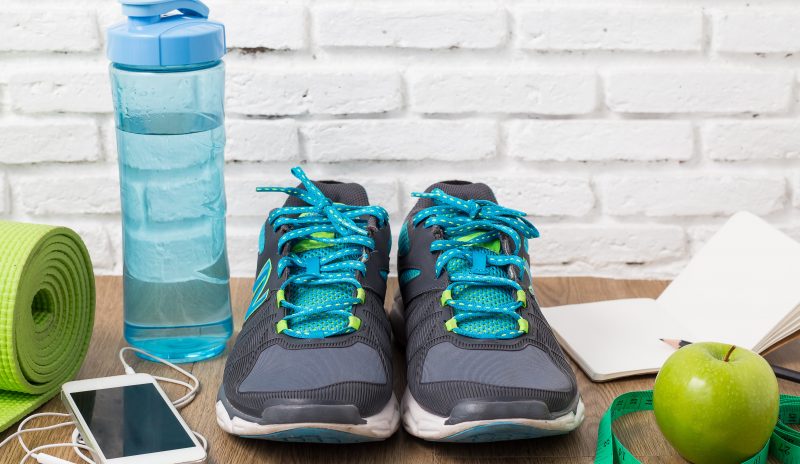 One of the top New Year's resolutions relates to health, wellness or losing weight. Rather than trying out a new fad diet or making drastic exercise goals that are unattainable, set realistic goals.
Consider seeing a dietitian or consulting your regular physician if your goal is to have a healthier diet. There is an overwhelming amount of information floating around about how you should eat, but a trained medical professional can help you figure out what is best for you with a focus on health rather than weight loss.
If you want to exercise more, try out different workouts. You never know what will really spark your interest until you try different types of exercise. Finding something you truly enjoy doing will keep you motivated to make your resolution a permanent part of your routine.
How to Make Changes With Staying Power
Tim Horn, Founder and Owner of Hypnoconsult, LLC, specializes in helping people reach their goals. He shares how to make New Year's resolutions that stay well beyond the initial excitement of Jan. 1.
"The first thing that you need to know is that you've already succeeded," Horn said.
Horn advises that you make goals that are concrete, believable and in the present tense. For example, instead of saying, "I will learn to play the piano," make your goal "I can play the piano." "The first thing you have to do is know exactly where you want to end up and then the New Year's resolution has more power.
You have to be able to feel it, sense it, taste it, then you can get there. If you envision within your life what that means to you and how it gets you to greater happiness, you become laser focused," Horn said.
"If you don't believe something will happen whole-heartedly, the subconscious mind will self-sabotage no matter how badly you want it," Horn said.
He also advises writing your goals down and putting them in a place you will look at them every day.
"At the beginning of the New Year, write down 10 things you will definitely accomplish for the year. On Jan. 2, put it in an envelope and address it to yourself. Write a note to open it on Dec. 31, 2020. Keep it somewhere that you look at every day when you get up," Horn said.
Amy Taylor (Ataylor@princewilliamliving.com) is a freelance writer and editor. She earned her BLS in English from the University of Mary Washington in Fredericksburg, Virginia.