Provided by Prince William Public Libraries (PWPL)
Library Cards Empower Students and Fuel Academic Success
September is Library Card Sign-Up Month. Prince William Public Libraries join the American Library Association (ALA) and libraries nationwide to remind parents, caregivers and students that signing up for a library card is the first step on the path to academic achievement and lifelong learning. Now more than ever, as our schools rely on virtual education, our libraries can offer additional resources to help.
There is nothing more empowering than signing up for your own library card. Through access to technology, media resources and educational programs, a library card gives students the tools to succeed in the classroom. It provides people of all ages opportunities to pursue their dreams and passions.
Libraries offer everything from early literacy programs to virtual homework help and GED classes, helping transform lives and communities through education. At PWPL, you'll find a wide variety of educational resources and activities, including educational and entertaining virtual programs and more than 25 digital library sites specifically designed for kids, homework help, and test prep.
"Libraries play an important role in the education and development of children," said Deborah L. Wright, PWPL Director. "We have library programs that serve students of all ages and backgrounds. While we continue enhancing our online presence in response to COVID-19, we remain diligent that our resources and tools provide value to the greater Prince William community."
PWPL continues to adapt and expand services to meet the evolving needs of our community. To sign up for a library card or to learn more about the library's resources and programs, please visit pwcgov.org/library.
This year, DC's Wonder Woman is embarking on a mission to champion the power of a library card as Library Card Sign-up Month Honorary Chair. In her new role, Wonder Woman will promote the value of libraries and encourage everyone to get their very own library card.
Gale Presents: Peterson's Career Prep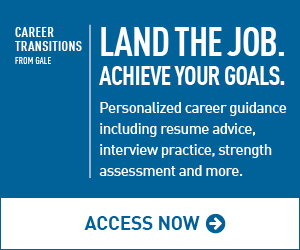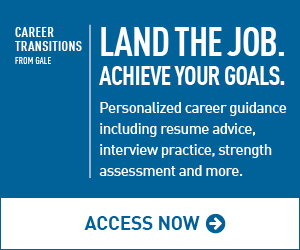 Formerly Gale Career Transitions, Gale Presents: Peterson's Career Prep will offer the same as Gale's Career Transitions that will include new features for improved usability. These features are:
Personalized career assessments focused on a user's interests, values, personality, and workplace preferences
Comprehensive career information including videos, articles, best practices, and downloadable worksheets
Job searching capabilities via integration with Indeed.com that matches listing based on a user's assessment results
Resume editing software powered by VisualCV Resume Creator that provides 5,000 resume templates and cover letter samples
Access to Gale's Career Transitions will continue from Aug. 28 through Sept. 30. Please take this opportunity to download any saved resumes that you may have. During this time access will be available for both products, Gale's Career Transitions and Gale Presents: Peterson's Career Prep. After Sept. 30, Gale's Career Transitions will no longer be available.
September 2020 Highlights
*Note: All programs from Sept. 1 through Nov. 30 will be offered virtually.
Thursday, Sept. 3, 4:00 p.m.
All Ages/Families
Are you looking for new islands to explore on Animal Crossing: New Horizons? PWPL staff are ready to open the gates at their island airports, for one hour, to welcome our patrons! Registration required.
Mondays, Sept. 7, 21, 3:30 to 5:30 p.m.
Grades 6 – 12
Do you want to explore the worlds of Dungeons & Dragons, but never had a chance? Beginners and experts alike are welcome! Registration required.
Tuesday, Sept. 8, 7:00 p.m.
Adults
Learn the ins and outs of personal finance in this live webinar with Jim Boltz, Financial Advisor with Edward Jones Investments. Registration required.
Wednesday, Sept. 9, 1:00 p.m.
Ages 8 – 12
Pick up your projects a week before the program at Bull Run Library. Then, join the library on WebEx to talk with other home-schooled kids your age while you're guided through the project! Registration required.
Saturday, Sept. 12, 10:30 a.m.
All Ages/Families
Saturday, Sept. 19, 2:00 to 5:00 p.m.
Grades 6 – 12
Join us online to play Honey Heist, a one-shot role-playing game! This program will take place on WebEx. Registration required.
Wednesday, Sept. 23, 7:00 p.m.
Young Adults/Adults
Learn and share tips to help your family navigate the digital world. Enjoy on-demand movie access Sept. 9 through 24, then register for the moderated virtual discussion on Wednesday, Sept. 23.
Wednesday, Sept. 30, 10:30 a.m.
Ages 3 – 6
The Preschool Olympic Games are here! Pick up your to-go kit at Haymarket Gainesville Library with instructions and materials to make awesome games to play inside or outside. Registration required.