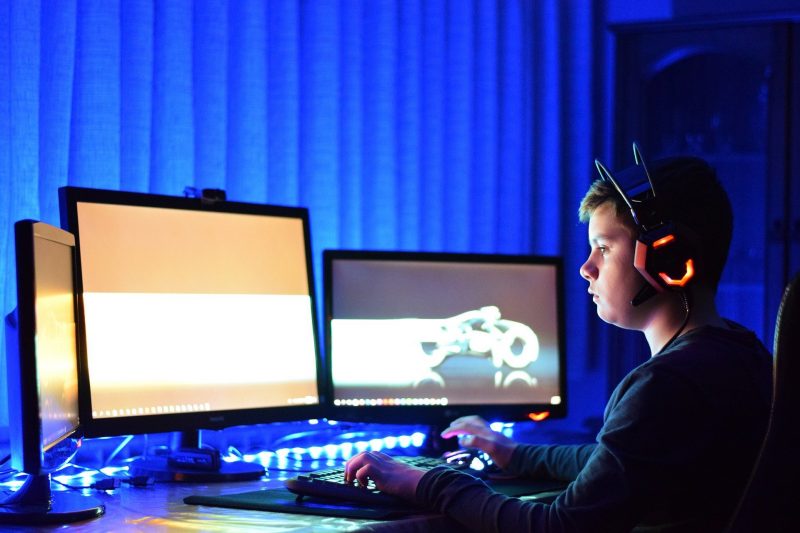 By Erin Pittman
Sponsored by Tech Time Gaming
Parents these days are bombarded with articles focused on keeping kids off of video games and touting the negative effects of screen time. Steve Theobald, owner of Tech Time Gaming, is sharing a different message about two popular games. According to the gaming enthusiast, Minecraft and Roblox have many benefits!
Minecraft Engages the Mind
"Minecraft is a sandbox game where you have a player dropped into an open world, and they must build to survive," said Theobald.
Players can create almost anything they wish, with the only limit being the depth of their own imagination.
"Minecraft players must build shelter, find food and use the available natural resources to build a survivable world. Then the player can go from there to build cities, amusement parks and anything they want," he said.
Theobald said that the beauty of the game is players can invite other players into their worlds where they can then work side by side.
"Gaming together can involve collaboration, problem solving, mathematics and more," he said. "Schools even use Minecraft to teach math, engineering skills and history."
Students can use Minecraft modifications, or MODS as your kids know them, to create historical figures, cities and even STEM creations like rockets within the game. Minecraft has become more than just a game. School systems are using it as a tool that reinforces learned skills and encourages project-based learning and working together.
At Tech Time, Theobald and staff offer Minecraft open play, as well as birthday parties centered around the game.
"At these parties, we may say 'Build a house that the birthday child may like.' Then the kids get to use their own creativity and problem-solving skills, which makes the game so great," he said.
Tech Time also plans to offer classes in Minecraft to help players navigate the game and learn about all it has to offer. Look for them in the near future.
Building Coding Skills with Roblox
Roblox, while also wildly popular, is a different ball game.
"Roblox is more of a programming language," said Theobald. "Users create their own games using a very simple coding language. Then the games are posted online for others to play."
Games within the platform are generally free, but creators can monetize them to have players purchase skins and other items to enhance their experience.
Roblox features a wide variety of games ranging from basic hide and seek to mining, trading and shooting games.
"Again, this is another game where players are really only limited by their imagination," Theobald said.
Be on the lookout for classes at Tech Time on Roblox too, teaching basic skills of play, tips for improvement and elements of game creation.
Parents, looks like it may be time to change that video game mindset. It seems that not all games are created equally.
Visit Tech Time Gaming online or in person at 13592 Jefferson Davis Highway in Woodbridge.
Tech Time Gaming is a sleek, modern, clean and welcoming space that caters to casual and serious gamers alike and is conveniently located just off Jeff Davis Highway in Woodbridge. Our staff includes friendly and knowledgeable gaming enthusiasts. We partnered with E-Blue, a leading Hong Kong-based maker of gaming gear and owner of LAN centers to bring you a state-of-the-art environment for esports. For more information, go to techtimegaming.com or look them up on Facebook or Twitter.