Provided by NOVA Veterans Association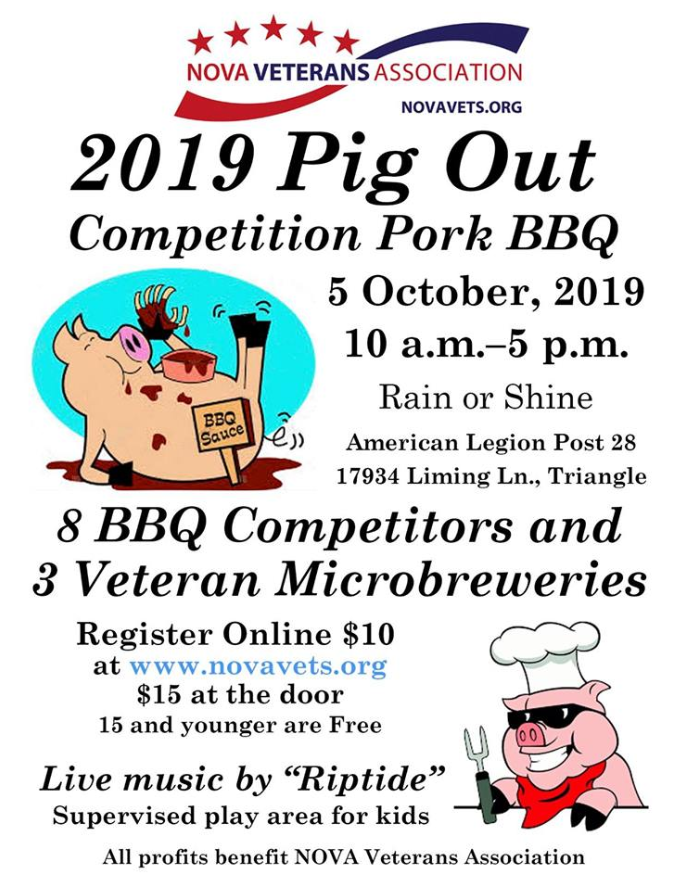 Everyone can join Northern Virginia Veterans Association on Oct. 5 from 10:00 a.m. to 5:00 p.m. for the most scrumptious Pork BBQ in the region! Along with the incredible food will be some of the best Veteran-Owned Craft Brews and live music by Rip Tide. Join us for an amazing time at the American Legion Post 28 in Triangle (17934 Liming Lane).
Bring the family to enjoy more than just the BBQ and beer. There will also be other fun foods and drink and a kids' zone for the younger ones. Veteran vendors will be around to share their services and wares. With the fantastic weather planned, you can't beat this for an awesome Saturday afternoon in October!