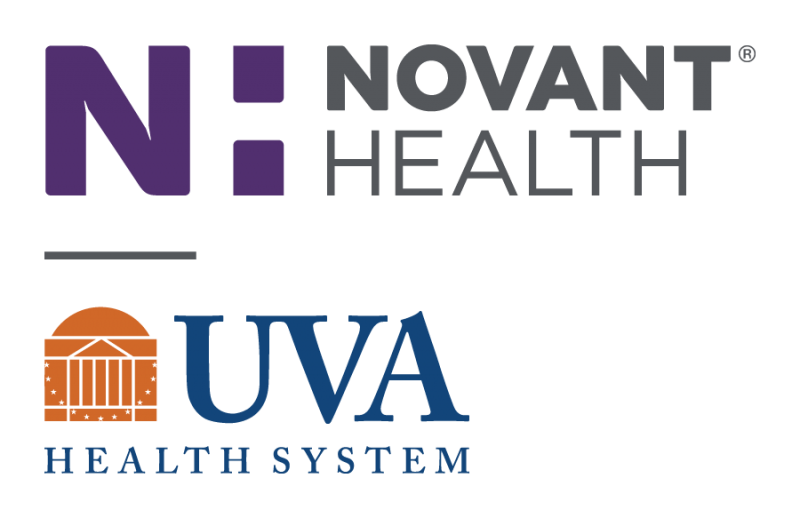 Provided by Novant Health UVA Health System
Novant Health UVA Health System is adjusting visiting hours for its three acute care facilities.
Effective Thursday, Dec. 10, visiting hours for approved visitors will be 12:00 to 5:00  p.m. daily at Novant Health UVA Health System Culpeper Medical Center, Novant Health UVA Health System Haymarket Medical Center and Novant Health UVA Health System Prince William Medical Center.
All other previously communicated guidelines will continue. Each patient will still be allowed one healthy visitor over the age of 18. Currently, Novant Health UVA Health System is not allowing visitation for COVID-19 positive patients or persons under investigation for COVID-19.
COVID-19 Screening
Visitors will need to have their temperature taken and pass COVID-19 screening questions each time they enter a Novant Health UVA Health System facility. Additionally, approved visitors will always be required to wear a mask and a wristband given to them during screening.
"As we continue to evaluate the prevalence of respiratory illness in our community and the increase of COVID-19 cases throughout our area, the safety of our team members, patients and community members remains our top priority," said Al Pilong, chief executive officer, Novant Health UVA Health System.
Visitation Policy
Pilong said that the current visitation policy with updated hours is in alignment with the Centers for Disease Control and Prevention and in coordination with recommendations from the Virginia Department of Health and Virginia Hospital and Healthcare Association.
"While we recognize the important role loved ones play in supporting the health of our patients, our goal is to do so in a manner that protects all parties involved," Pilong said. "The decision to adjust visiting hours is intended to protect team members and community members — and preserve hospital resources — as we enter into flu season."
All Novant Health UVA Health System visitors should remain with the patient in the facility. If the patient leaves the department for medical imaging or other testing, the visitor should remain in the patient's assigned room with their mask on or return to their vehicle until the patient returns. Common areas and waiting areas should be avoided, and cafeterias are currently closed to visitors.
Visiting hour restrictions do not apply to the one healthy adult laboring mothers designate to accompany them for the entirety of their stay or visitors appointed as designated guardians of minors or adults requiring guardianship. Visiting hour restrictions also do not apply to Emergency Department visitors. However, if a patient is transferred to an inpatient area, visitation will be limited to 12:00 to 5:00 p.m. each day.
Behavioral Health Inpatient Unit
The Behavioral Health Inpatient Unit at Prince William Medical Center remains closed to visitors. Visitors are also not allowed in outpatient areas with the following exceptions:
Minors or adults requiring guardianship can be accompanied by one designated adult.
With approval of the care teams, patients may bring one healthy adult support person for special circumstances (e.g., appointments with provider to discuss test results or plan of care in provider-based clinics or outpatient clinics).
Expectant mothers may bring one healthy adult support person with them to obstetrical ultrasound appointments.
For more information about Novant Health UVA Health System and the heightened safety measures it has added for in-person visits, visit NovantHealthUVA.org/HereForYou.