Provided by ASHA Public Relations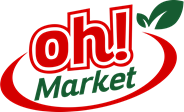 Oh! Market is celebrating its diverse community and foods by hosting an international food festival on Saturday, June 26 and Sunday, June 27 from 10:00 a.m. to 7:00 p.m.. at its store at 7412 Stream Walk Lane. The festival will feature a variety of free food tastings from various vendors, a live Mariachi band and free raffle entries. Food tastings will represent cuisine from Korea, China, Japan, Caribbean, Vietnam, Central America, Mexico, India and more. Admission is free.  For information about Oh! Market, visit ohmarketfood.com  or call 571-292-2918.
"Now more than ever, it's important we celebrate our rich diversity––everyday Oh! Market brings together people of many different cultures and palates, and our food festival showcases the delicious cuisine that comes from our international community," said Jacob Cho, vice president of Oh! Market International Food of Manassas.
All foods offered at the food tastings at the Oh! Market International Food Festival will be available for purchase at the store.  Oh! Market's mini food court will also be open, including K-Bop serving Korean dishes, sushi from Wasabiko, and Mexican-fusion dishes from Taco-Chinoz. In addition, its fish market is housed in a connected, expansive, walk-in space where customers can watch seafood preparation.
Oh! Market is a family-owned business, founded by veteran international grocer, Man Oh. Oh began working in the international food industry more than 30 years ago in Maryland, and opened an international food market in Winchester in 2011. Oh specializes in providing unique, authentic foods for Asian and Hispanic communities.
As we continue to navigate new COVID rules by the CDC, face masks are currently optional and social distancing is designated throughout the store.