By Jane Fullerton Lemons | Photos by Mark Gilvey
When Charles Gilliam set out to reinvent his business life, he chose a place steeped in history. That decision has contributed to the local flavor of Historic Manassas for the past 20 years, during which time he and the staff at Okra's Cajun Creole Restaurant on Center Street have served locals and visitors alike Louisiana delicacies. It has proven to be time well spent.
Okra's in Historic Manassas: Back in the Day
It was a different era and a new cuisine for a Southern city 20 years ago. "Old Town Manassas was a bit of a ghost town, and we were a tiny business with tiny dreams," Gilliam said. "Our initial goal was to make sure at least one guest came in every day, and we've met that goal for over twenty years now."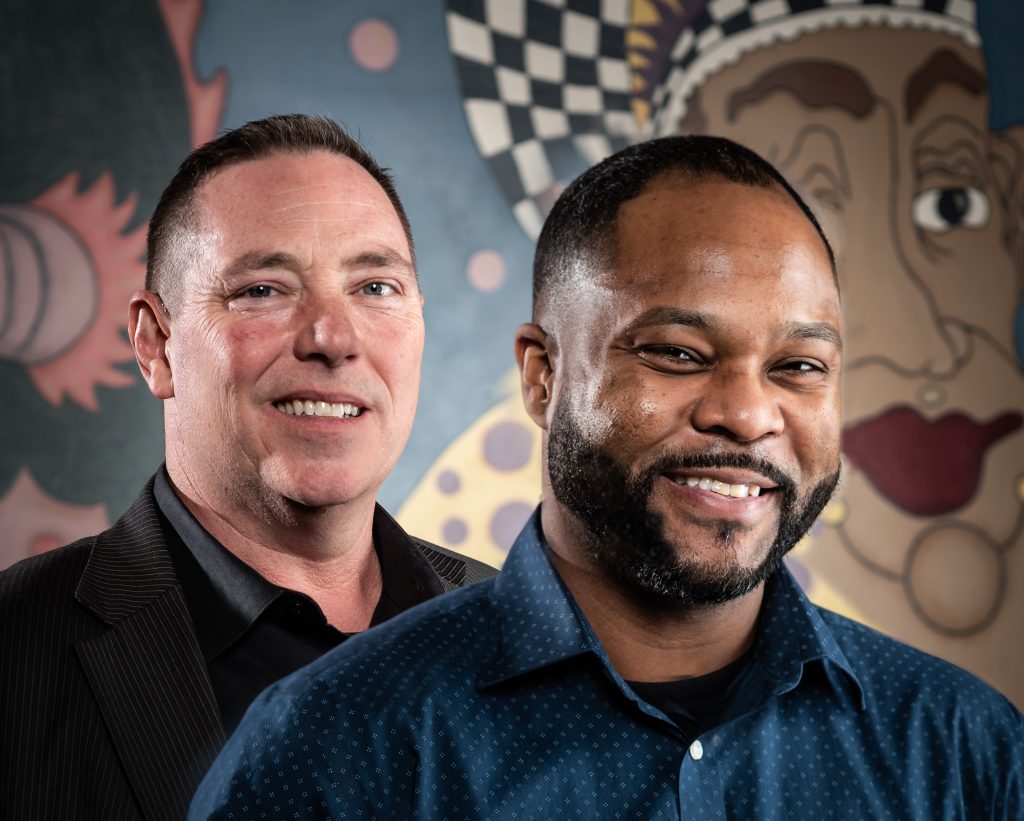 In October 1998, Okra's doors opened in a building at the corner of Center and Battle streets that dates to 1903. Since then, it has grown into an anchoring business and become part of the beating heart of historic Old Town's entertainment district, where foodies and families gather for authentic Cajun and Creole dishes served with a dash of Southern charm — and perhaps a classic libation.
"I believe Okra's is the Old Town Manassas vibe," Gilliam said. "We are good people doing good things and have become a cornerstone of downtown Manassas."
Cajun Cuisine in Manassas?
Growing up in Kentucky, Gilliam — who got his start in the restaurant business at 16 as a potato washer for Ponderosa Steakhouse — learned to appreciate Southern hospitality. The Cajun cuisine of Louisiana, with its rich history and culture, is part of that, he said.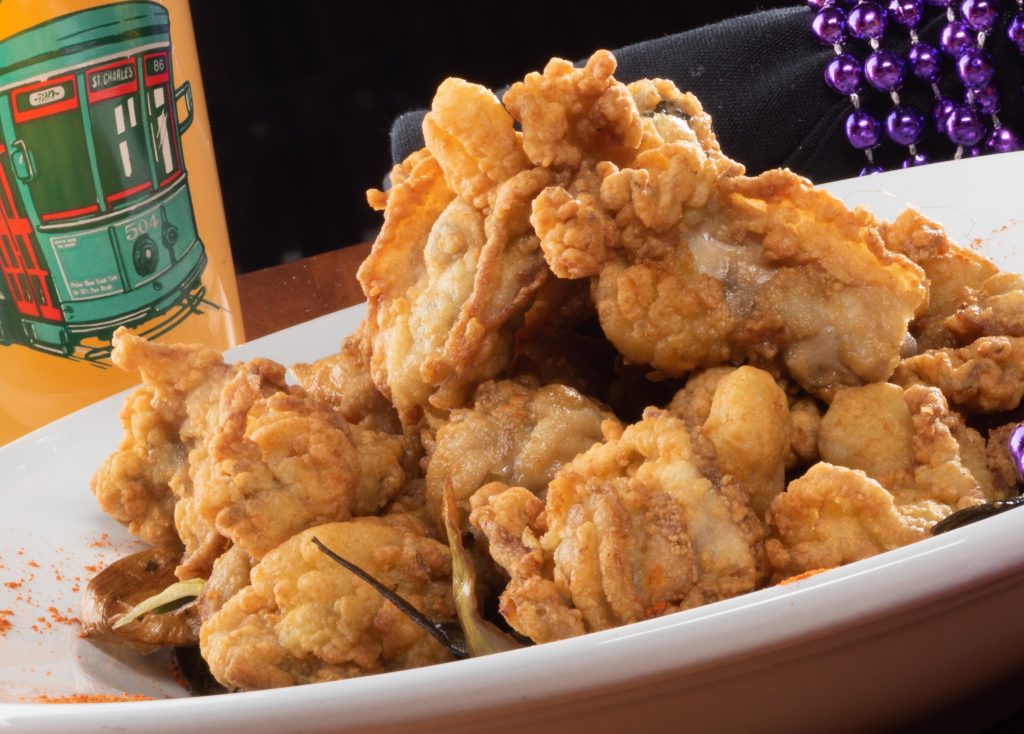 According to Gilliam, it was one of his two founding partners, one who had been a chef in New Orleans, who "sold us on the idea that America was ready for Cajun food, whether they knew it or not."
Gilliam's partner was right. The food proved to be wildly popular. "Just give me three hours to talk to you about it," he said. "The more you know about it, the better it is. The flavors are robust and complex. The textures and presentation will win you over."
Gilliam loves to dispel the notion that all Cajun food is spicy. "That couldn't be farther from the truth," he said. He even took time to note it on the restaurant's website, explaining the history of Cajun cooking and listing dishes that are not inherently spicy, such as crawfish etouffee and shrimp creole.
Other popular dishes include alligator, oysters, jambalaya, gumbo, red beans and rice, and shrimp and grits. There also are "po boy" sandwiches and homemade desserts, along with gluten-free and vegetarian options.
Okra's Present and Future in Historic Manassas
Through the years, Okra's has evolved, adding an outdoor patio and a private banquet room that has its own show kitchen. It's a popular spot for get-togethers ranging from business meetings to rehearsal dinners and holiday parties.
Okra's also works to support the local community and other local businesses. The restaurant collaborated with BadWolf Brewing Company to create a special Okra's beer. It also launched a chef competition to help raise money for local charities.
Going forward, Gilliam and his wife, Cristina, are looking at more venues to expand the Okra's brand. Working with sons Austin and Mason, they also are in the early stages of producing spice assortments and mixes, sauces and other products for limited distribution.
"The most important thing is that, although we evolve, we don't change our values and our mission," Gilliam said. "The latest trend or fad holds no interest for us. We know who we are, and we're happy to continuously bring the same level of excellence day after day and year after year."
Jane Fullerton Lemons ([email protected]) is a freelance writer and journalist. A longtime resident of Prince William County, she holds an MFA from Goucher College. Follow her work at janefullertonlemons.com and on Instagram.