Provided by Fetch! Pet Care

Kevin is a 3.5-month-old boy Maine Coon who lives in Haymarket. He has a little Betta friend named Taco.
How I met my pet parent:
I was checking out some dating sites online, totally not clicking with anyone. Then it happened, I met her, I mean…I met THE ONE! We totally hit it off from the start! She loved Maine Coons and so do I. We both LOVE to lounge on the sofa and do absolutely nothing but watch TV. I love to eat and can you believe it…so does she! We were a match made in heaven and so my new "mom to be" traveled like really, really far to get me from the nice lady who was letting me and my brothers, sisters and fur mom hang out with her at her home.

Favorite thing to do:
I like to play with my caterpillar toy, and get tons of kisses.
Favorite food:
Canned food. Sure, I get the obligatory kibble, but my mom knows that canned is the way to my heart.
Favorite toy:
I love my caterpillar most, but show me a Prancer Fleece Wand and I'll show you my athleticism. I may be beautiful, but don't let that fool you into believing I'm a diva cat. I can jump and chase that wand for hours!
Funniest habit: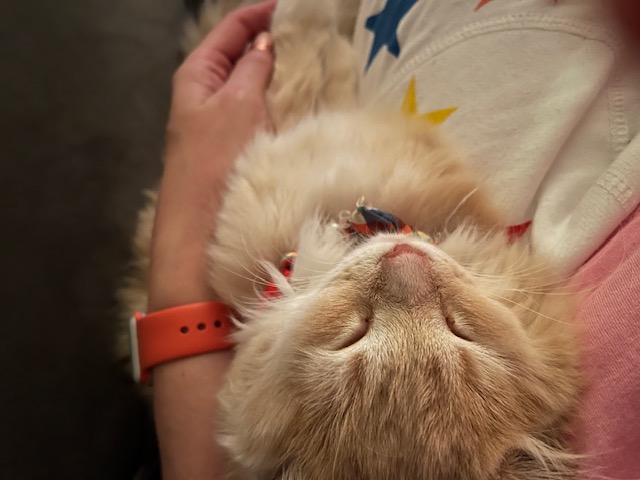 When I get upset, I do the following to get my mom's attention. First I turn into a giant fluffy floof, watch my fur grow! Then I lay sideways and contort myself into a U shape. This body language says to my mom "Look, I'm floofed off at you!" Gets her attention every time, and most importantly gets me what I want.
What I taught my pet parent about cats:
Yes, true love can be found online! It's as close as your nearest breeder, rescue and animal shelter. I also taught her that Maine Coons rock! We have the best temperaments, are super adorable, sweet as can be, and have tons of personality and floof!
Real Housewives Tagline:
Money and fame are great, but the love of a family is everything!
Fetch Pet Care of Manassas
571-364-7250
instagra.com/fetchofmanassas/