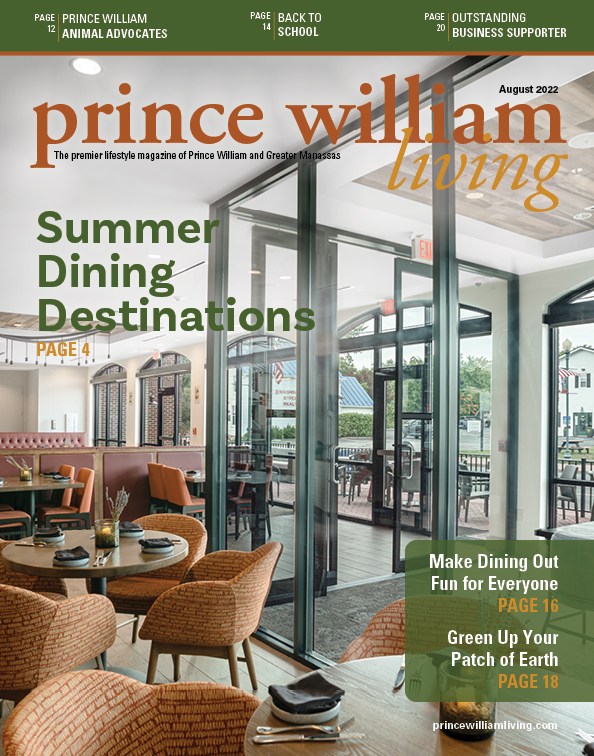 Delicious Dinners, Award Winners
We are so excited to feature our readers' top restaurant picks this month. Close out the summer by visiting one — or a number — of your neighbors' favorite spots to dine. From tempting tacos to French favorites. And if there will be little ones in your party, peek at our Family Fun section before you go. We've filled it with our best tips for success for dining out with kids.
As summer rolls to a close, you may be dreaming of a greener lawn. In this month's Lifelong Learning column, you'll find classes and resources to help you make your yard the envy of the neighborhood. From Master Gardeners to online fact sheets, we've got solutions for all your challenges.
Read these articles and more in our August 2022 issue of Prince William Living!