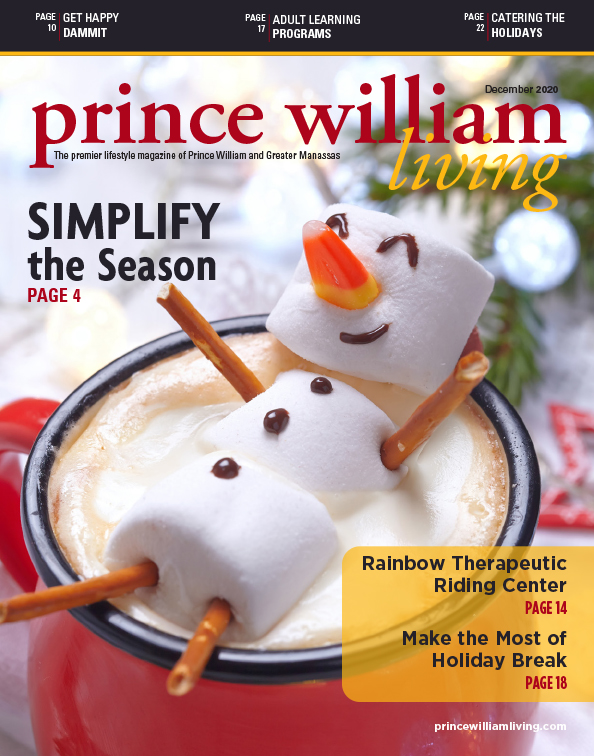 Happy Holidays 2020 Style
The holidays can be both an exciting and frazzling time of year. Given all we've already experienced in 2020, we want to help you make the holiday season the best time of this crazy, challenging year. Check out our feature for ways to simplify your holiday celebrations. One great way to make things easier is to opt for catered meals. Read about a few terrific options in our Local Flavor section.
Our kids' 2020 holiday breaks may look a little different, much like everything else, amidst COVID. In our Family Fun section, find fun ways to fill winter vacation with smiles and memories. And if you're looking for a great book to kick back with during your holiday time off, local author Katherine Gotthardt has one for you. Learn all about her latest book Get Happy Dammit in our On a High Note section.