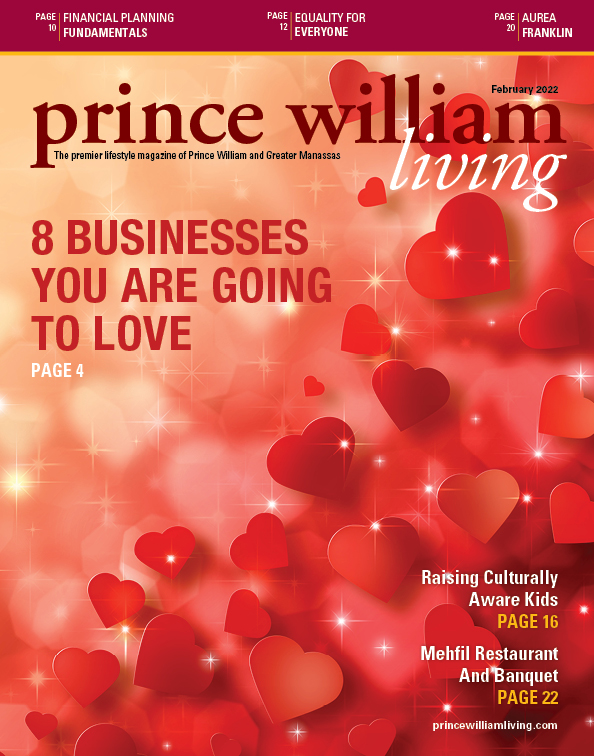 Supporting Small Businesses and Our Diverse Community
In this month of love, we're introducing you to a host of minority-owned businesses in the area. Perhaps you'll be inspired to share your love with them or other small businesses the next time you need a floral arrangement, business services or a gift for a loved one. Read all about these rock stars in our feature.
Or if you're a rock star yourself who owns or is thinking of opening your own small business, flip over to Lifelong Learning to discover a multitude of free resources available to you. The Mason Small Business Development Center is ready and waiting to support you in making your business dream become a reality.
Check out these articles and more in our February 2022 issue of Prince William Living!