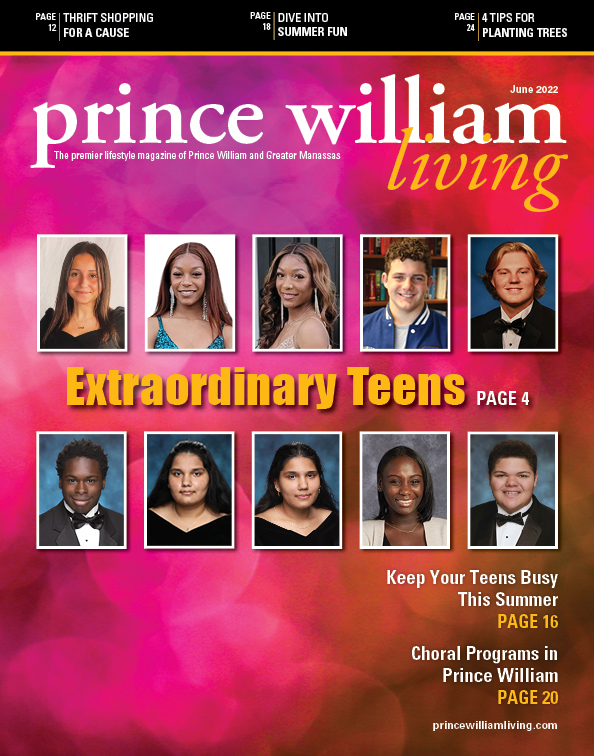 Extraordinary Teens in Extraordinary Times
It's hard to believe another June has rolled around, and here at Prince William Living that means we were once again presented with an impressive pile of entries for our Extraordinary Teens contest. The number of impressive teens studying, working, growing, and giving within our community never ceases to impress us. Check out our 10 finalists in this month's feature, and keep an eye out for the many extraordinary things yet to come for these young men and women.
On a High Note shares more impressive accomplishments from area youth involved in our many choral programs. These singers excel in more than just hitting the right notes! And while we're talking about students, have you thought about funding college for your favorite student yet? Don't miss this month's Your Finances where we've got five great facts everyone should know about 529 plans.
Read all these articles and more in our June 2022 issue of Prince William Living!