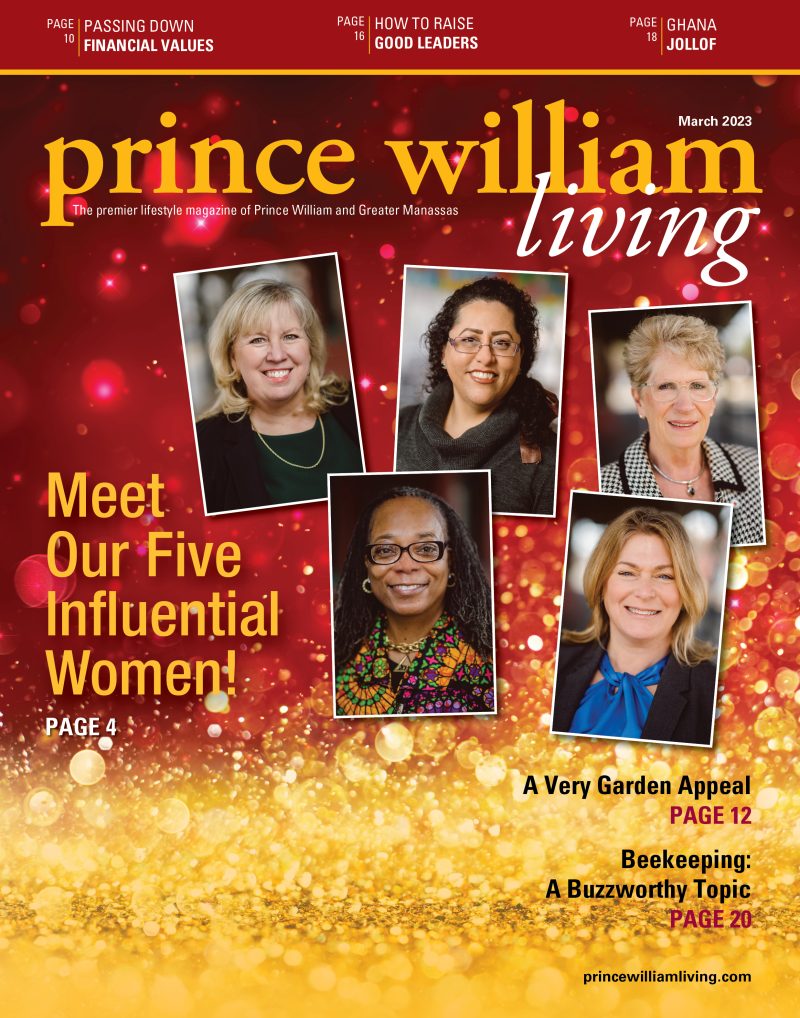 Influential Women Shine This Month
March is always an inspiring month at Prince William Living with our Influential Women Awards. Check out our feature and be wowed like I was at all these influential women are contributing to our community. After reading about their accomplishments, check out Family Fun for our best tips on raising leaders of your own.
Giving Back brings you the story of an influential family whose women have been dedicated to the Manassas Garden Club for decades. Read their story and learn how you can become a part of a wonderful group and contribute to our community at the same time. And if you love flowers, you likely have an appreciation for the bees who pollinate them! Our March Lifetime Learning article can get you started on your own beekeeping journey, from helping you locate supplies to finding courses to teach you everything you need to know.
Read all these amazing articles, check out the winners of the Influential Women Awards, and much more in our March issue of Prince William Living!