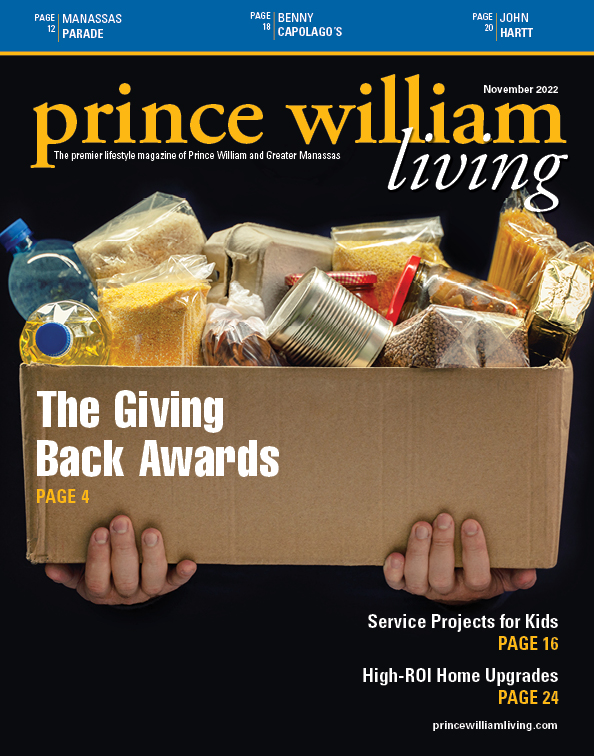 Celebrating Those Who Give Back
It's hard to believe it's almost time to gather together around a feasting table again and give thanks for all the good people and things in our lives. But I know it truly is, because here at Prince WIlliam Living we always kick off the season of giving with our Giving Back Award. This annual award recognizes an extraordinary Prince William nonprofit making a difference in our community. Check out our feature to learn about our 2022 winner, The Prince William Community Foundation, and our two runners up.
If after reading our feature you're feeling inspired to give back to our community like these incredible nonprofits — and we hope you are — don't stop reading there. Our Family Fun section contains a plentiful list of ways you and your family can give back together.
Read all these articles and more in our November 2022 issue of Prince William Living!