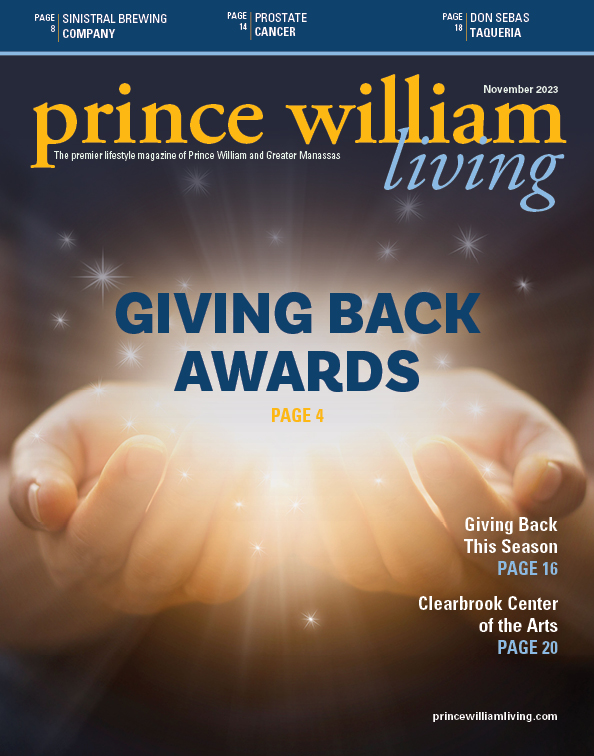 Giving Back to Those Who Give Back
This issue is filled with warm fuzzies — the special kind you get from giving, not getting. We're celebrating our Annual Giving Back Awards. We hold these awards each November, and this year's nominees provide incredible gifts and services to Prince William daily. Check out our feature to read about our runners up and winner (hint: There's nothing basic about them!).
Share our annual awards with your family to show the good happening around us, then hop over to our Family Fun section for some ideas of ways to give back as a family. Small acts add up to a kind, caring community.
There's lots of great articles in our November issue of Prince William Living. Be sure to check them out, and have a great holiday season!