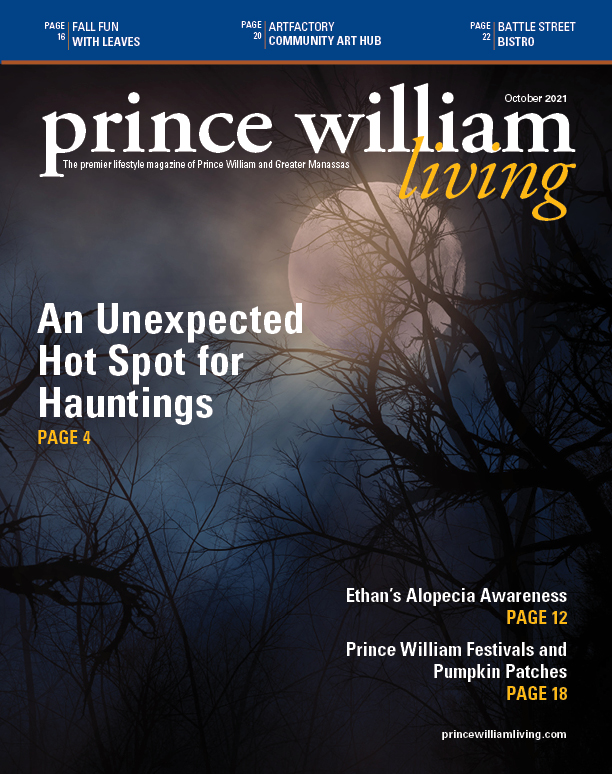 If It Looks Like Fall and Smells Like Fall…
It must be fall! Prince William is in official fall mode this month – complete with ghost walks and spine-tingling stories in Dumfries. Read all about the town's haunting history in our feature. And keep the fall festivities going with the sights and smells of fall at local festivals and pumpkin patches throughout the month. See our list in Destinations. Our monthly calendar has you covered with plenty of events for the whole family too.
Check out all these articles and more in our October 2021 issue!