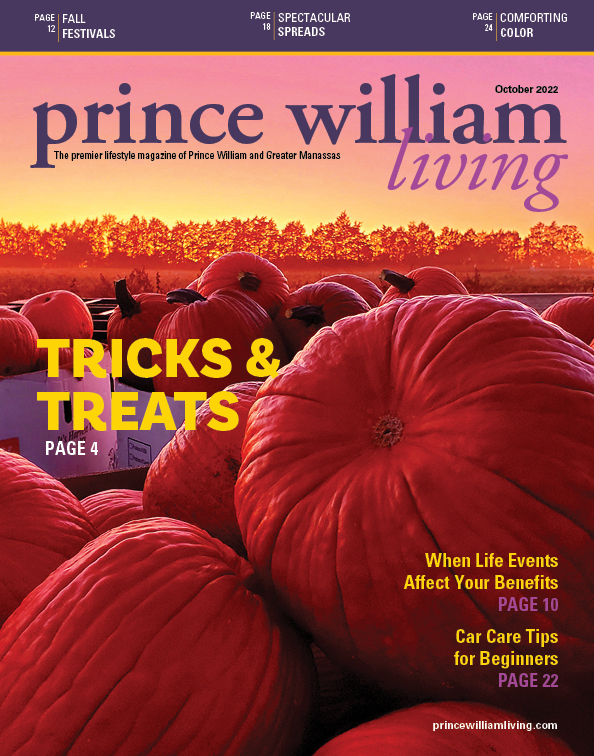 October-fests, DIY Central and Cancer Care
October in Prince William is traditionally a month of festivals and fun. This year is no exception. Our feature story is chock full of October dates and details to fill your calendar with festive fall activities. Dig deeper in our Destinations section for even more hot spots to be throughout the month.
Want some ideas for entertaining the family at home? Check out our Family Fun column for homemade seasonal fun to bring your loved ones together for celebrations and creativity. And if you're spending more time in your own abode this month, perhaps you're looking for ways to spruce up your interior. Home and Hearth shares the latest trends on cozy, comforting colors for easy DIY redos for your favorite rooms.
Check out these articles and many more in our October 2022 issue of Prince William Living!