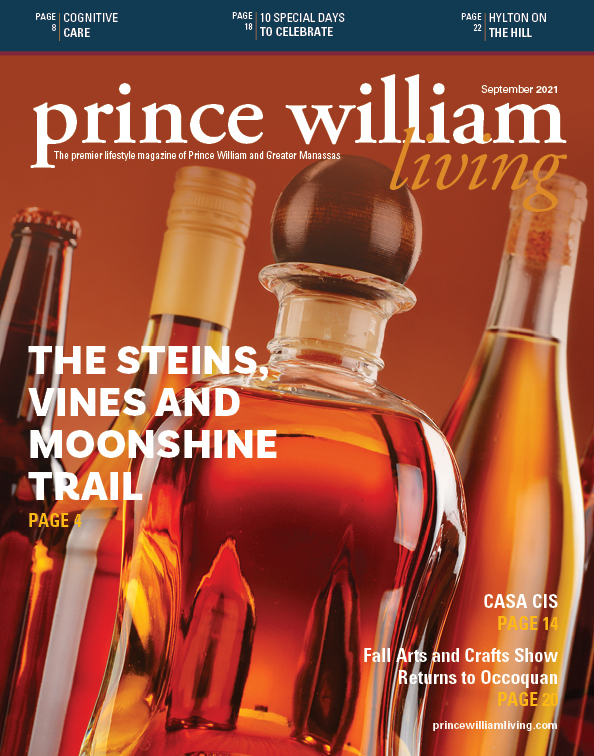 Fill Fall With Activities in Prince William
I love to talk about the rich history and delicious restaurants we have in Prince William. And this month, we're excited to feature another fantastic aspect of our area — all the incredible wineries, breweries and distilleries. By the end of this year, the popular Steins, Vines and Moonshine Trail will feature 19 breweries, five wineries/wine tasting rooms and two distilleries, with even more planned to open in coming years. Learn about each stop on the trail in our feature.
Read all about it and many other articles with our September 2021 issue!