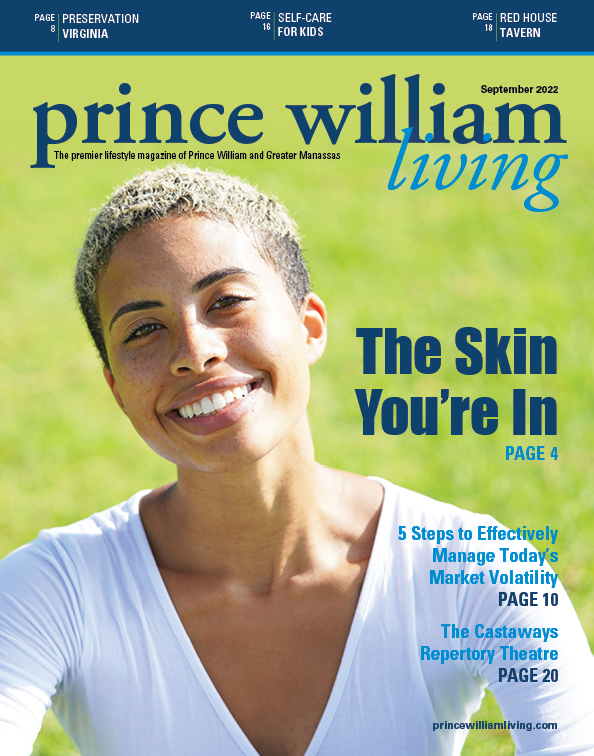 The Month of Self — Self-Care, Self-Defense, Self-Confidence
This month, amidst the hustle and bustle of back-to-school season, take time to pause, care for, and appreciate the skin you're in. From dermatology appointments to properly applying sunscreen, our feature walks you through the ways to care for the outermost organ that protects you each day. Looking for a little cosmetic boost? Check out our Destinations piece for information on medical spas, what services they offer, and where to go in Prince William.
Perhaps it's not your skin that's in need of a little boost, but your home instead. This month's Home and Hearth article shares DIY upgrades to amp up your home's style and beauty. These simple projects will give your home fresh zest without requiring too much time or money.
Check out these articles and many more in our September 2022 issue of Prince William Living!