Like this article? Support us by subscribing here. Your donation will help us continue to provide quality-of-life news and make local impact possible.
By Dawn Klavon
Some people make a great living, while others make a great life. It's a special workplace that fosters a thriving environment to do both. Prince William Living asked readers to share the best places to work in the region — companies that inspire, encourage, communicate, mentor, train, promote, and give back. These organizations set the standard for what a great workplace should look like. We celebrate these exceptional companies for their efforts to put employees' needs at the forefront of what they do.
Milrich Virtual Professionals, LLC | Woodbridge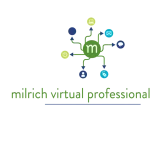 Milrich Virtual Professionals takes great strides to care for its employees. Founded in 2009 by CEO Melanie Koerperich and based in Woodbridge, the organization provides virtual services to clients worldwide, offering support for administrative tasks, HR, marketing, social media and website management, accounting, and more. Milrich Virtual Professionals fosters active engagement among its employees with great intention.
"Our company has created a culture of care by implementing a Culture Engagement Officer responsible for checking in on a regular basis with new hires and completing stay interviews with the staff bi-yearly," says CEO Melanie Koerperich. "Our company encourages each staff member to reach out to the community in
our 'Pay It Forward' challenge each year."
Milrich's employee-positive initiatives are many, among them the MVP Gives Back program. In addition, Milrich maintains a "Smile File" where they keep a record of all the compliments staff receive from clients and use Officevibe to send encouraging feedback to the team. The company actively promotes inclusion,
communication, acknowledgement, and community service.
Mr. Handyman of Northern Virginia | Manassas
Mr. Handyman of Northern Virginia models service both to the community and to its employees. Headquartered in Manassas, the company provides staff for home improvement, maintenance,
and repair. Service is at the heart of the company, led by franchise owner Jo McCabe, a retired Navy officer. McCabe is proud of her company's annual participation volunteering to assist a local military veteran in need of home repairs by providing the labor and materials free of charge.
"Jo is always willing to help out a good cause," says Tom Payne, business development manager for Mr. Handyman of Northern Virginia.
A strong — and compassionate — leader and solid structure has made the company successful.
"She is always willing to help an employee by lending an ear to listen, or to show them how to do their job more productively," Payne says. "Jo's open-door policy is always in effect and she is open to new ideas to streamline processes and to help grow the company."
ImagiNation Learning Center | Gainesville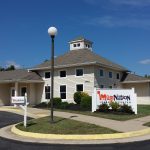 ImagiNation offers early childhood education and developmental programs that promote school readiness, exceptional social and coping skills, and a lifetime love of learning. As a partner in children's growth, they have a primary responsibility to respect, support, and promote each child's individuality and self-esteem.
The school makes great efforts to build community with its staff as well.
"ILC creates flexible schedules, hosts employee appreciation events, and genuinely embraces each employee as part of our work family," says ILC Gainesville Director Lisa Matteson, who has worked with the company for over 30 years. "This investment in our employees shows a direct, positive return in the relationships and experiences that our employees then foster with our little learners and their parents."
Staff says the best part of working for ImagiNation Learning Center is that no two days are exactly alike. Each day brings its own unique adventure.
"I often tell people, one does not work for the same company for 30 years by accident — it is because a culture of caring has been created," Matteson says.
ATCC | Manassas

ATCC is a nonprofit, global biological resource center and standards organization and the leading developer and supplier of authenticated cells lines and microorganisms. The Manassas-based company provides products, services, and resources scientists need to conduct critical life science research.
ATCC demonstrates its commitment to employees through internal newsletters, communication display monitors, annual health and wellness fairs, celebrations during appreciation weeks, team volunteering opportunities, and more.
Leaders show employees they are valued through ATCC's rewards and recognition program. In addition, employee health and wellness is promoted through a voluntary, ATCC-paid benefit that offers confidential services to employees who have personal or work-related problems. Also, employees and managers are
encouraged to facilitate team-building volunteering opportunities.
"With a rapidly growing workforce, ATCC is dedicated to ensuring employees are informed, engaged, and have the tools and knowledge to successfully do their jobs," says Samantha Paro, senior manager for ATCC's corporate communications.
Premier Martial Arts | Manassas & Gainesville
Premier Martial Arts, in Manassas and Gainesville, helps students find confidence, strength, and focus to live their best life. A core tenant of martial arts is mutual respect, which permeates the company culture for students and staff alike. Employees say owner Tim Rook is a dedicated family man, active in the business
community, and someone who leads by example. The company has built a close-knit team dedicated to servicing members and the community. Case in point: staff is encouraged to provide free self-defense seminars to any organization that requests.
"These are provided at no cost, and Tim pays his employees for this time," says Steven Thomas, Manager and Instructor at Premier Martial Arts in Gainesville.
Staff emphasize the family atmosphere among employees, open communication, and the flexible work environment.
"This place is stellar, and I've worked with quite a few companies," says Robert Turner, staff member of the Manassas location. "I haven't found one since getting out of the Marine Corps that felt as much like a family as this one."
R.W. Murray Co. | Manassas
R.W. Murray Co., a commercial general contracting company, offers pre-construction, design-build, and general contracting services for new base buildings, renovations, and interior build out projects throughout the region. The small construction company embraces staff as family.
"No one at R.W. Murray has a title on their business card — everyone is valued exactly the same regardless of job title," says Cynthia Herberg, Marketing/Corporate Communications Director.
Work-life balance is important, and R.W. Murray provides opportunities for relaxation outside the office. From the Crab Feast to the Corn Hole Tournament to the Virginia Beach trip, where they pay for the entire family to attend, there is no shortage of fun to balance out the hard work.
"Another unique family trait is that the president of the company does an all company call and announces employee birthdays and work anniversaries on the day they occur. You are also given your birthday off," Herberg says. "When employees are acknowledged at that level, it is easy to understand the loyalty and longevity that is the norm here."
SPEC Innovations | Manassas
SPEC Innovations helps the most innovative companies around the world develop complex systems and products through consulting, training, and software. Within its ranks, employees rave over the competitive salaries and great benefits. As a woman-owned small business, equal pay and treatment are priorities.
Mothers are encouraged to take time and receive paid maternity leave. Employees get flex PTO and all employees are either fully remote or hybrid. (This was the case even before COVID to provide better work life balance).
"We receive tuition reimbursements and are highly encouraged to seek out training on the clock," says Communications Manager Taylor Duffy.
As part of its benefits package, SPEC offers unlimited PTO, which includes personal time, vacation, sick leave, and holidays.
"This company has completely changed my life," Duffy says. "I am able to live alone from the pay, live where I want from the remote option, take care of myself with unlimited PTO, be more creative, and perform better work from the lack of micromanaging, and so much more. I am forever grateful to SPEC Innovations."
UVA Health Prince William Medical Center | Manassas

UVA Health cares deeply about its people and building a healthy work culture. Recognition is one way staff connects — a dedicated committee develops uplifting team member recognition events.
The efforts to connect with staff don't stop there.
"We support and honor team members' out-of-work life and priorities by encouraging team members to take time off according to our policy," says UVA Health staffer Karissa Read. "We foster an environment of care by encouraging staff to submit ideas for process changes or providing feedback and encourage team
members to speak up when a mistake has occurred, so there is a learning opportunity without concern of discipline."
In addition, UVA Health allows staff to take off time from work for volunteering with nonprofits. They also collect team member feedback through engagement surveys and encourage honest input about what works well or what can be improved.
Flexible working options are available, and, for those whose role does not require them to be on-site, remote or hybrid models are encouraged. Also, UVA Health offers a variety of schedules/shifts and self-scheduling options for those required to be on-site.
Dawn Klavon is a regular contributing writer for Prince William Living.