By Madalynn Amos
The sun is shining, the days are warmer, and summer is quickly approaching. What better way to welcome the season than to spend your Saturday mornings in an outdoor Pure Barre class? Pure Barre Woodbridge offers outdoor classes every Saturday during May.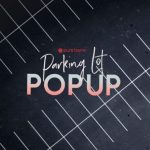 Classes last 50 minutes and are held at the Potomac Festival 1 Shopping Center Parking Lot (14389 Potomac Mills Rd., Woodbridge). Pure Barre Woodbridge prepares for class by sectioning off the area and laying down yoga mats. Participants may bring an additional yoga mat for added cushioning or hand weights for an additional challenge, but no other equipment is required.
Members enjoy spending time with each other outside. Outdoor classes can accommodate twice as many people as an indoor class, thanks to the increased amount of space. Members get to connect and learn each other's names in this exciting environment.
Outdoor classes fill up quickly, so call today to secure your spot! For more information, call 703-904-6322 or email woodbridge@purebarre.com.
Madalynn Amos is a Sales Associate at Pure Barre Woodbridge.