By Amy Taylor
Sponsored by Quinn's Goldsmith
Quinn's Goldsmith has been designing award-winning pieces of jewelry for almost thirty years, and this holiday season is no different. President of Quinn's, Terry Quinn, designs unique pieces with his customers in mind.
Special Collections at Quinn's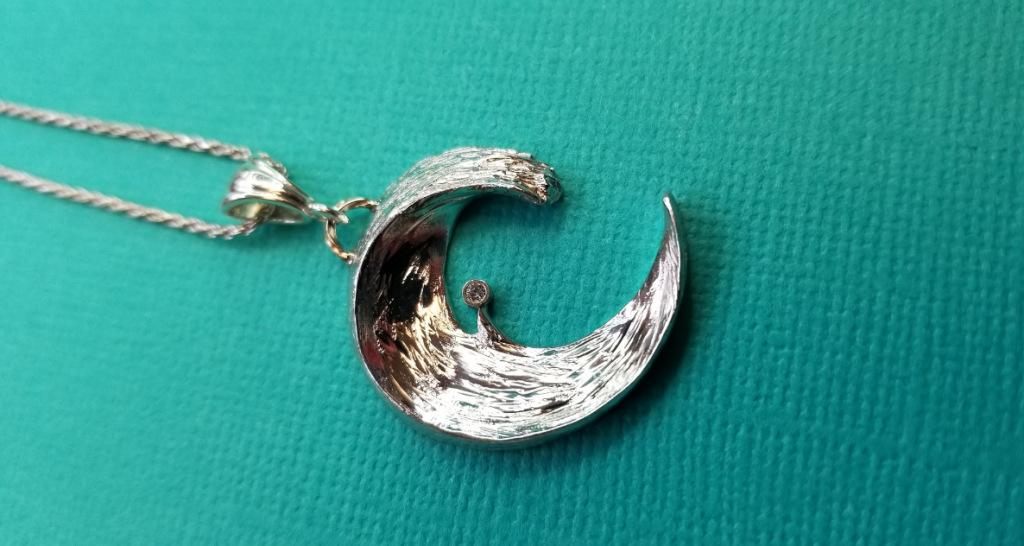 Terry Quinn has captured the essence of the season with the Ice Crystal Collection, which includes two styles of pendants and matching earrings.
He has also created the Riding the Wave of Life Pendant.
"It's a pendant of a crashing wave and the diamond riding it in," said Quinn. "The center represents you, or anyone really. Many people think about the journey in life or climbing the ladder to success. But most people are just trying to hang on for dear life. To make it, if you fall off, you have to get back up and ride it again and try to make it through the wave."
All of his designs come in silver and gold, and all start at under $200.00.
Special Holiday Pricing
Quinn's likes to give back to their customers and thank them for their support throughout the year by offering 20 percent off their entire stock for the whole month of December.
"If you want something meaningful, original, and unique we have it," said Quinn. "Or we can make it just for you. At almost 30 years, strong Quinn's has stood the test of time. Come in and look around, you will not be disappointed."
Jewelry Trends to Look For
Quinn said they are selling more diamond pendants than they have in years.
"People come in and pick from the selection that we have in stock, or they might pick from one of our loose diamonds. Then we order the parts and have it completed in about a week," Quinn said.
His unique designs have also been flying off the shelves.
"They are award-winning designs that we reproduce and customize to order. That way, it's unique to the individual," Quinn said.
If you're looking for a completely unique design, Quinn said he can whip up the piece of your dreams and have it created in as little as two weeks. Come in early in the month if you're shopping for a custom piece of jewelry as a holiday gift. Get your unique piece of jewelry from Quinn's, and you can ensure you'll have a wonderful shopping experience.
"We are all family and treat our customers as part of our family. There is nothing too small or too big to do for anyone. We are put on earth to serve, and we do," Quinn said.