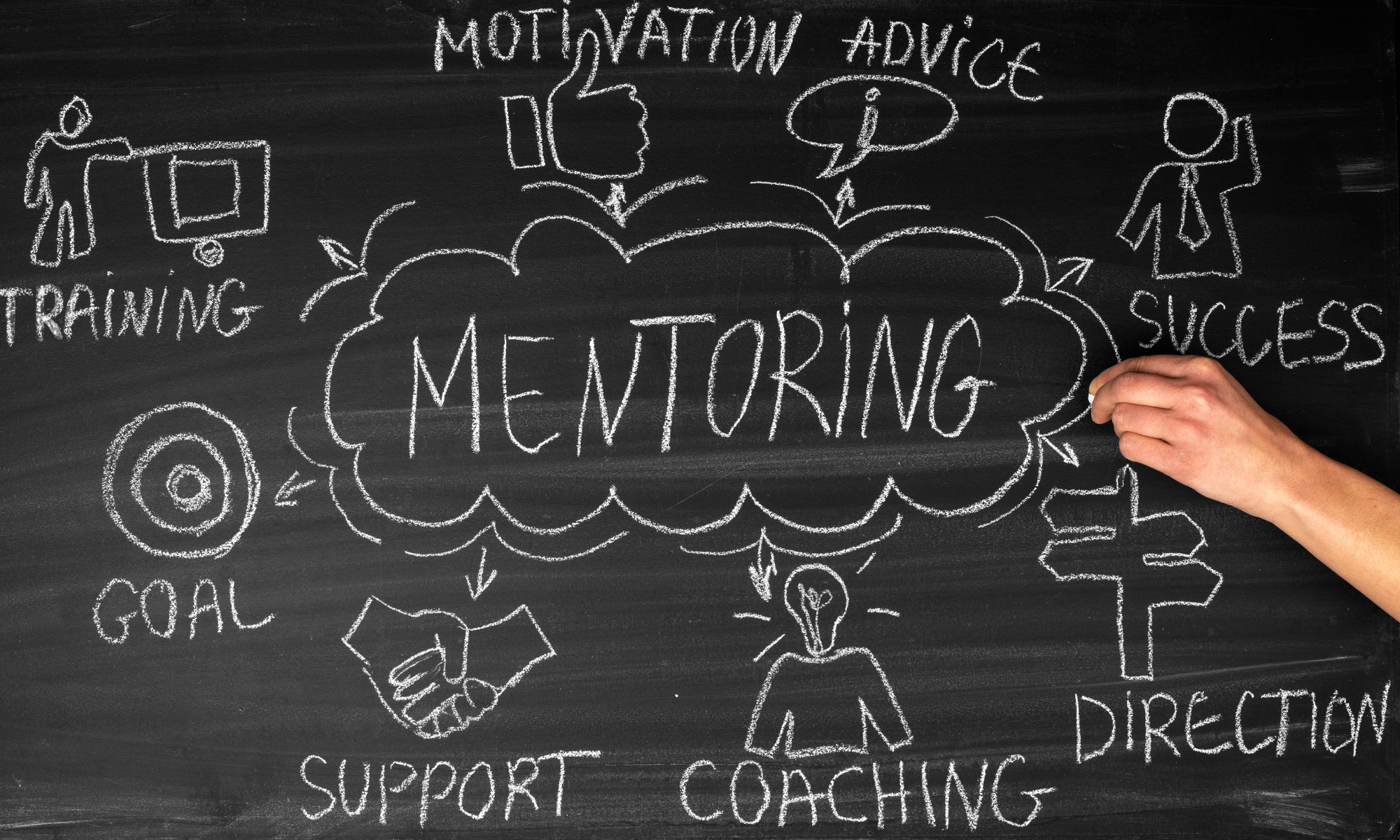 Did you know that January is National Mentoring Month? In particular, it's a time to raise awareness of the positive impact that mentorship has on young people. But you can mentor and make a big difference to our youth anytime.
Research shows that 55% of youth mentees are more likely to be enrolled in college and 81% more likely to take part in sports and extracurricular activities. Perhaps not surprisingly, mentees are also more likely to volunteer or become mentors themselves. In this way, mentoring can have a ripple effect of positive change—for the mentee, the mentor, and the community.
Today's youth will one day lead our businesses, nonprofit organizations, government agencies and beyond. As mentors, we have the unique opportunity to help these young people by introducing them to new experiences and positive values. We can guide them to make good choices, to be engaged academically, to feel more confident about themselves and their future, and to avoid or reduce negative behaviors. Mentorship can quite literally change someone's life.
How can you help?
Mentoring can take many shapes, from structured educational experiences to informal arrangements between you and someone at work or school or in the community. The time commitment will vary across different types of mentorship experiences. Whatever format you decide to pursue, just remember that you are investing in your mentee(s). This requires your commitment to inspire them, to advocate for them, and to break down barriers for them. You will put your experience and organizational know-how to use to illuminate pathways for your mentee(s) that they didn't know existed.
If you have a skill you'd like to share, there are programs that exist to help link your skills to youth who can benefit from your mentorship. Here are a few ideas we at Octo have found to be successful.
In the workplace — Engage in workforce development mentoring through your employer. If this option doesn't yet exist, offer to help launch the initiative! Organizations and missions stand to benefit just as much as the mentees. Engagements can range from mentoring an intern or an employee new to a role or department to volunteering with outreach initiatives. For example, Octo employees came together to offer a Virtual STEAM Expo, to bring interactive science, technology, engineering, arts and mathematics concepts to elementary and middle school students. We engaged over 100 youth and community partners in live STEAM experiments led by Octo technologists, and in some cases, supported by their children. It was a wonderful experience for all involved and resulted in a public STEAM enrichment resource page that Octo's passionate employees will continue to evolve.
In the community — Outside of opportunities offered by your employer, there are a wide array of opportunities to engage in youth mentorship. Octo is proud to recommend mentoring through Big Brothers Big Sisters of America, which serves thousands of youth across the country. You can also browse a list of mentoring opportunities and find your favorite at Mentoring.org. Finally, we hope the seniors we look up to so much in our communities will also lend their wisdom and guidance through the AmeriCorps Seniors program.
While we teach, we learn
The people we interact with as mentors—whether through a formal or informal mentorship—also serve to support our own development. As Western philosopher Seneca the Younger demonstrated nearly 2,000 years ago, "While we teach, we learn." This holds true today and shows, when we teach others, we learn to understand concepts at a deeper level and become more attuned to delivering information.
So, whether you're excited about teaching or learning through mentorship, the Octo family hopes that you'll be inspired to make mentorship a personal goal for 2021.
Did this article resonate with you? If so, check out Octo's career page and explore opportunities to join a company that supports youth education and impactful employee engagement initiatives.
—
"Corporate Meets Community" is a column highlighting Octo's corporate culture and opportunities. Based in Reston, Virginia, Octo solves the Federal Government's most complex challenges by providing Artificial Intelligence, Blockchain, Agile DevSecOps, Cloud Engineering, Open Source, Cybersecurity, and Data Science solutions. We continually develop ways to transform IT, producing results vital to national security, intelligence, health care, and more. Our approach is collaborative, and our outcomes are superior. Join our team of innovators. Explore careers with Octo.