Provided by Town of Occoquan
The peeps are back during this year's Occoquan Peep Week, April 12-17!
The popular spring event is back for 2022 with a week's worth of fun, including: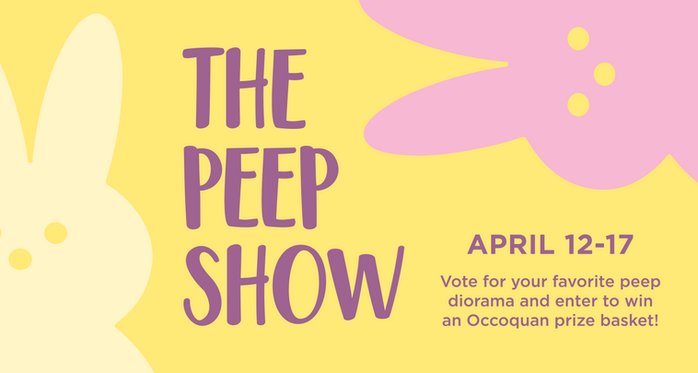 Stroll through historic Occoquan and vote for your favorite PEEPS® dioramas, made by and displayed at Occoquan businesses! Cast your vote and enter to win a Peep basket of goodies.
Forms are available at participating business locations. Participants will be announced in early April before the event begins.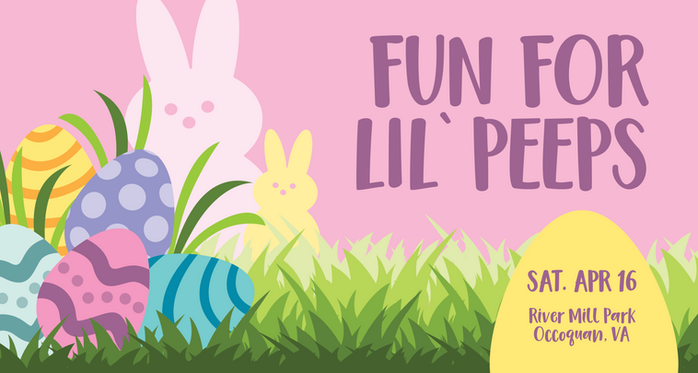 Kids will enjoy hunting for eggs, making free Easter crafts, and meeting the Easter bunny! Bring your own basket. The hunt begins at 11:00 a.m. in River Mill Park!
Tickets are $5.00 per child. Participants receive a free swag bag with goodies! Register here.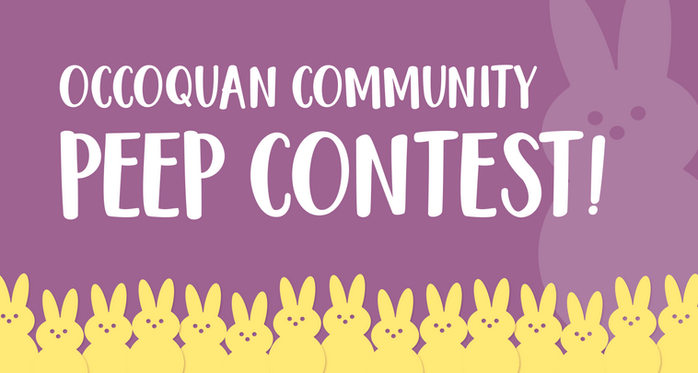 The community is invited to participate in the 5th Annual Community Peep Contest by designing, creating, and submitting family-friendly Peep dioramas. Enter by April 11 to win in one of four categories: Individual; Family/Team; Youth (ages 12-16); and Kids (12 and under). Participants can enter the contest by registering here.
​The community determines the winners! Vote at Town Hall, at 314 Mill Street in Occoquan from April 12 to April 16. Displays will be available for voting between 9:00 a.m. and 4:00 p.m.
One vote per category per person. Winners will be announced at 4:00 p.m. on April 16.