Provided by Artistry Imagined
Last summer, Jennifer Fitzpatrick of Artistry Reimagined worked on a project called Porch Swans, giving free photoshoots and images to dancers in exchange for a donation to a dance non-profit organization. Over 50 dancers participated; the project raised almost $6,000 for the arts.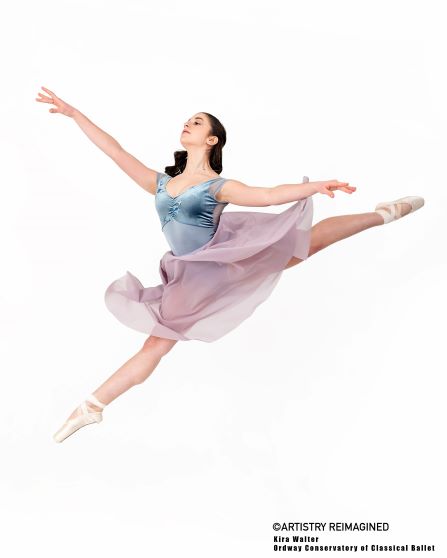 Jennifer wanted to continue the project, and instead focus her energies on dance studios that are not always non-profit entities. The pandemic has created hardships for dance studios with lower enrollment, higher operating costs, and lost performance opportunities.
So, she partnered with Liesl Dancewear in Woodbridge to bring private shopping nights and photo shoots to local dance studios. A photo studio was created inside the store and the fundraiser program was born! The owners and staff at Liesl Dancewear, all former professional dancers and teachers, reached out to their community about this event.
Studios receive 10% of the proceeds from the sales and photoshoot sitting fees, along with the images to use for their personal marketing. The result has been a fun event that helps to rebuild the individual dance studios and the stores that have struggled with loss of sales during this year.
These studios have held or scheduled events:
Ordway Conservatory of Classical Ballet in Manassas
Virtuous Dance Center in Fredericksburg
Stafford Dance Company in Stafford
Virginia Ballet Company in Fairfax
Northern Virginia Dance Center in Manassas
Melina's Dancing Garden in Springfield
Academy of Russian Ballet in Manassas and Herndon