By Rabbi Lizz Goldstein, Congregation Ner Shalom
Jewish calendars are almost always depicted as circles. We do have, of course, hanging wall calendars that show the Gregorian and Hebrew calendar dates and go in a linear fashion. In Judaism, the macro view of time is conceptualized in spirals. This is not to be confused with the Jewish Standard Time, which is how we refer to constantly being 15 minutes late and taking a half an hour to say hellos and goodbyes.
Why Spirals?
Seasons go by in cycles. Winter follows autumn, which follows summer, which follows spring, which follows winter. Every year contains the same dates (not accounting for leap years) and holidays that fall on the same dates or at least within the same time frame. As soon as one year ends, a new one begins. Yet as each year goes by, we are at a new point in our own lives, finding ourselves at the same place year after year on an X-Y axis, but at wider layers out each time and experiencing the same holidays and dates differently.
The Year 5780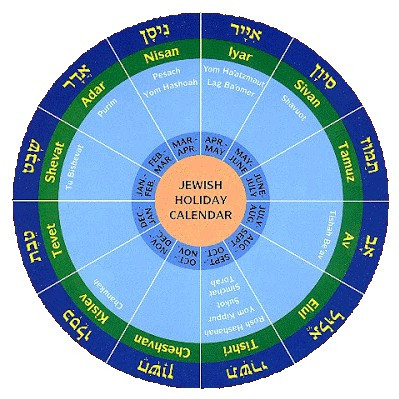 The Jewish people just said goodbye to the year 5779 on the Hebrew calendar and we rang in the 80s joyfully and with great sacred. We are just about done with our marathon of autumn holidays that began at the end of September with the New Year (Rosh HaShana) and will wrap up in late October with the resetting of our annual cycle of scriptural readings (Simchat Torah). The beginning of the year 5780 marks the start of my fourth year as the rabbi at Congregation Ner Shalom, my fourth year in Northern Virginia, my fourth year post-ordination. The end of 5779 also concludes a year of having the privilege to write a monthly column for Prince William Living.
This past year has been full of many wonderful community moments, and I am very much looking forward to more in the coming year. This past year, I have enjoyed Breakfasts with an Expert from Prince William Living, learning about the role of nom-profits in the Prince William County Chamber of Commerce, monthly interfaith clergy lunch meetings, speaking on interfaith dialogues and panels at other houses of worship, and participating in the International Day of Prayer for Peace service that Prince William County's Unity in the Community organizes every year.
While many of these will continue similarly in the cycle of time that is the coming year, I hope to continue to grow and find my personal spirals ever-expanding on this next go-round. Congregation Ner Shalom is proud to be partnering with Dar al Noor Islamic Center and Lutheran Social Services to help resettle a refugee family in the county. We are excitedly preparing for an interfaith day of learning on Jan. 18.
I hope you have had the opportunity to learn more about Judaism, Jewish community, and Congregation Ner Shalom this year through these columns. If you still haven't come to visit, please do so! There are always exciting things going on at our small yet lively synagogue. Check out our website, Facebook, Instagram, or Twitter to keep up with us and find the right time to join us in learning and celebration. Here's to another great year of community building together!
Lizz Goldstein is the rabbi at Congregation Ner Shalom in Woodbridge, the only synagogue in Prince William County.  She resides in Vienna and works to build Jewish community among millennial activists in the DC area.  She can be reached at rabbi@nershalomva.org or through nershalomva.org/