Provided by Gainesville-Haymarket Rotary Club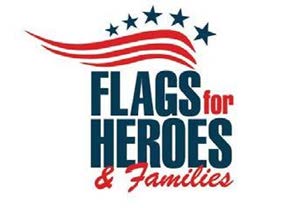 The Gainesville-Haymarket Rotary Club and the Town of Haymarket will hold the 2022 Flags for Heroes Walk & Dedication Ceremony on Saturday, June 11, 2022, starting at 6 p.m. The community is encouraged to participate by sponsoring a flag which will be displayed in Haymarket for a week. Proceeds will benefit two veterans' groups: Patriot Cruise and Salute and Creekside Veterans Club.
Sponsorship Options
Purple Heart: $50 (one flag sponsored)
Hero: $1,500 (up to 5 flags sponsored)
Medal of Honor: $500(up to 3 flags sponsored)
Silver Star: $250 (up to 2 flags sponsored)
Hero Walk Only: $25
Additional flags may be sponsored for $50 each.
For more information, visit ghrotary.org.
About Gainesville-Haymarket Rotary Club
Gainesville-Haymarket Rotary Club has been serving the Gainesville, Haymarket and Western Prince William County community since 2002. An organization made up of business and professional leaders united within the community, the club aims to provide humanitarian service, encourage high ethical standards in all vocations and help build goodwill and peace in the world.