By Helena Tavares Kennedy
Provided by Sentara Northern Virginia Medical Center
Things are growing all around as spring comes into full bloom with trees and flowers. You might also see some moms' bellies growing this spring as families expect bundles of joy.
Sentara Northern Virginia Medical Center (SNVMC) has many services available to those who are expanding their families this spring like Hospital Maternity Tours to get a feel for where your baby and birthing care will take place, Taking Care of Baby classes to help you prepare for that little one once they are born, and even online Childbirth e-Classes or in person 1-day Childbirth Classes to prepare your mind and body for childbirth.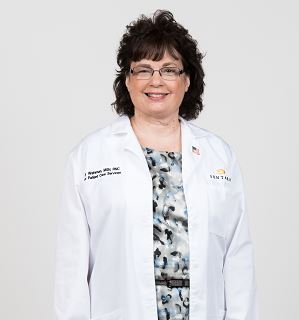 "The Hospital Maternity Tours are hosted every week, with a Spanish Maternity Tour the third week of every month," said Beverly Wainman, MSN, RNC, Director/Patient Care Services/Nursing at The Women's Health Center at SNVMC. "The tours have been very popular and continue to grow. Having the tours weekly provide a variety of dates and times when expectant families can come and tour our WHC and have their questions answered."
They even have a Breastfeeding Support Group and a Post-Partum Support Group to help women in their motherhood journey and the challenges that sometimes come along with it. In fact, SNVMC will also soon be opening an outpatient Lactation Center. Even grandparents aren't forgotten with Sentara's Grandparents Class!
There is also an exciting new development for women's care coming soon. "We will soon be welcoming a Women's Health Navigator to WHC at SNVMC," said Wainman. "The Women's Health Navigator will provide a navigator driven experience featuring three prenatal visits for all obstetrical patients delivering at SNVMC and in-hospital visitation. It will be great for patients and families to have a contact for questions and a known face on our unit when they come to deliver at the Women Health Center."
Patient care goes beyond the baby and extends after the mom and baby are discharged. "We are all about family-centered care which encourages the mom and family to participate in decision making, placing family needs at the center of care," said Wainman. "We love what we do and it shows with every interaction we have with mom and her family from the moment they walk into our door until the moment of discharge. The relationship and compassionate care continue after discharge with our follow up phone calls, support groups, and more."
Sentara Healthcare is a progressive and integrated healthcare organization with various locations in Prince William County. They are dedicated to providing leading medical experts, advanced technology and continuous innovation to improve health every day. To find a doctor, call 1-800-SENTARA or visit sentara.com.