By Amy Taylor
Sponsored by Northern Virginia Community College
Northern Virginia Community College (NOVA) is striving to give its students a well-rounded and fun college experience. Everyone resides off campus and students only have about two years on average to forge friendships, so the school wants to provide maximum opportunities outside of academics for its students.
A Variety of Clubs and Activities
According to Marcie Schreibman, Student Life Coordinator at NOVA's Manassas campus, NOVA offers a variety of clubs and activities.
"We have a number of clubs. Some of them are academic, some are social, some are just for fun," Schreibman said.
Some clubs help students connect what they learn in the classroom with hands-on experience and give them connections in the field they will work in after graduation.
"Our Administration of Justice club connects students who are interested in careers related to law enforcement, either on the legal side or forensics. We get students connected in the community with individuals in their career field. The club recently took a field trip to the Diplomatic Security Training Facility at Summit Point, where they toured the facility. Members then took what they learned and participated in mock protective service situations back at NOVA."
Other clubs help improve campus life for everyone, such as the Green Club.
"They're an environmental club. They've done trail cleanups, planted flowers on campus, and do TED-X- style talks where they bring in speakers on the climate and environment," Schreibman said.
Staying in the Loop about Campus Extracurriculars
Extracurriculars are only enhancing student lives when the students know about them, so NOVA puts out the information in just about any way you could imagine.
They are active on Facebook, Instagram (@NOVAMAStudentLife), Twitter (@MAStudent_Life) and Snapchat (NOVAStudentLife). Fliers are posted all over campus and notices are on the marquis outside the building. Every Friday, students should check their email for a newsletter titled "This week at NOVA" to catch up on all campus extracurriculars.
How Extracurriculars Help Students Thrive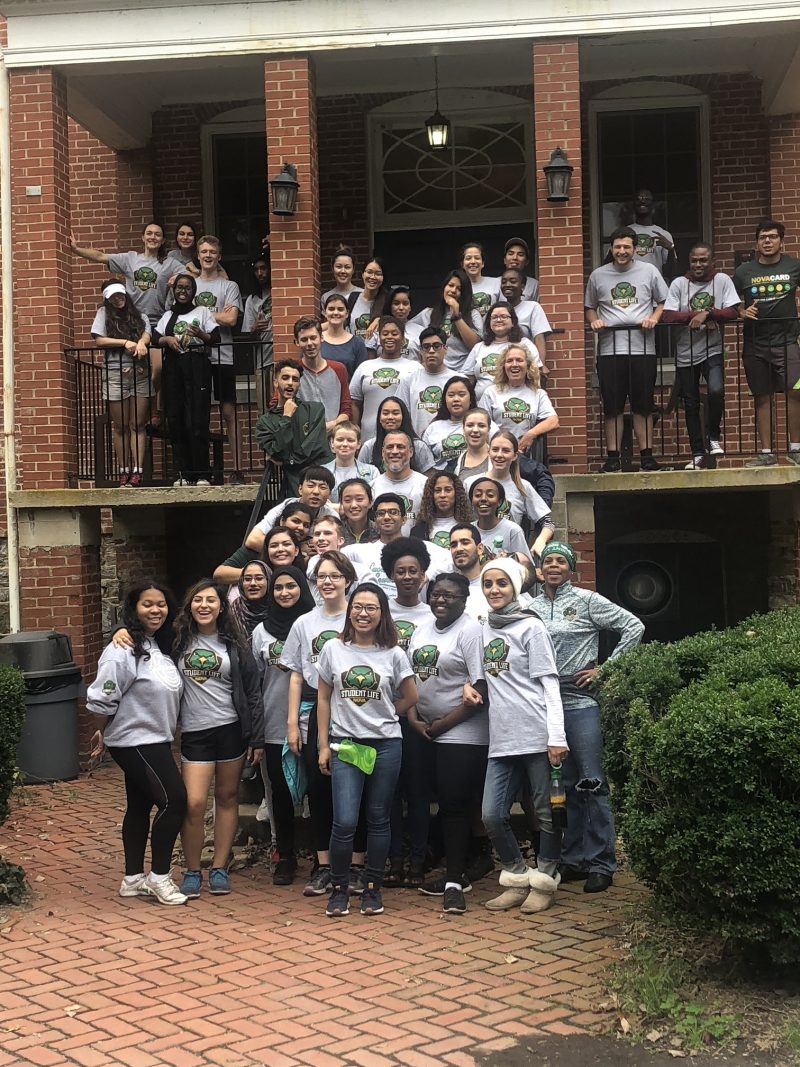 Extracurriculars offer opportunities for students to have fun on a budget, connect what they learn in the classroom to the real world, work on building soft skills, get face time with faculty and network outside of class.
"Really what we're striving for is giving students a holistic experience to connect what they're doing in the classroom to everyday life," Schreibman said.
Schreibman said their extracurriculars offer students opportunities to learn life skills that aren't typically taught in the classroom.
"For instance, we taught about different versions of healthy relationships for Valentine's Day, we've done a presentation on the psychology of infidelity, we've had discussions with political science faculty about the elections, we've held sessions where students can learn how to eat well for $4 a day," she said.
Extracurriculars also give students opportunities to connect with faculty that they may not otherwise encounter.
"I'm really trying to bring that opportunity for students to have informal contact with the faculty, especially those they might not have contact with. You never know who or what could make a difference in your life. You get the opportunity to meet someone you never would have met, and you may open a door to the next step that you didn't know was there," Schreibman said.
Schreibman would like students to know that they are already paying a student activity fee as part of their tuition and that money helps subsidize extracurriculars, making trips affordable on a college student budget.
"Students took a recent ski trip that included a bus trip, ski rentals, lift ticket and lunch for $30," she said. That's a good price for a student budget!
Amy Taylor (ataylor@princewilliamliving.com) is a contributing writer for Prince William Living.