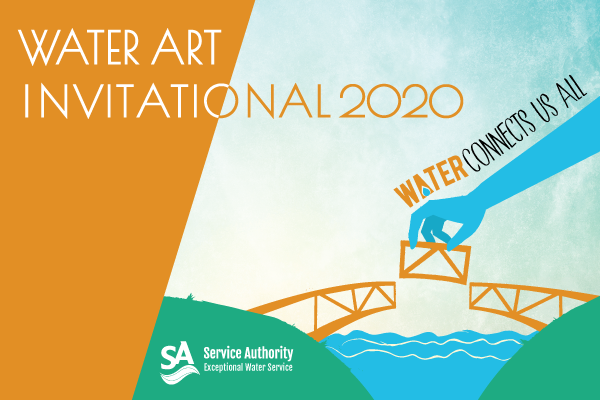 Provided by Prince William County Service Authority (PWCSA)
The Prince William County Service Authority will recognize high school artists during the Water Art Invitational on Thursday, March 12. The event will be held at the Raymond Spittle Building, 4 County Complex, Woodbridge. Doors will open at 6:00 p.m. to view the artwork; the awards ceremony will begin at 6:45 p.m.
This year, student artists were asked to depict the theme of "Water Connects Us All." Categories included painting/drawing, photography, computer graphics and, new for 2020, mixed media. The Service Authority received 135 entries from seven high schools; winning entries will be announced during the event. The winning students and their teachers will receive cash prizes. The support of corporate sponsors such as Presenting Sponsor Micron Technology will make that possible.
The Water Art Invitational is free and open to the public. The entries are currently on display inside the Spittle Building lobby. They will remain on display for a week following the event. Winning entries will be permanently displayed at various Service Authority facilities. Winners will be featured in a commemorative calendar for 2021.