By Roxy Rowton
This month's article is a follow-up to the article featured in April.  The April article focused on the laundering and care of silk. This one focuses on the unique properties of silk that make it an ideal summer textile.
Known for a smooth texture, natural sheen, liquid drape and saturated hue, silk is a luxury textile highly prized for its natural properties and aesthetics. This natural fiber continues to influence fashion design and inspire modern silhouettes.
The History of Silk
According to the writings of Confucius and Chinese history, in approximately 3000 B.C., Empress Leizu discovered sericulture (silk farming) while enjoying her afternoon tea. Chinese folklore recounts that a cocoon dropped into her teacup. Upon extracting the cocoon from her cup, the Empress saw that threads began to unravel from the heat. Empress Leizu, enchanted by the silk threads, implored her husband to provide her a grove of mulberry trees. From there, the lore grew, attributing other aspects of sericulture to the empress, such as domesticating the silkworms and inventing the silk reel, which joins silk filaments into a thread strong long enough for weaving. She is also credited for the invention of the silk loom.
Whether part or any of the tale is factual, China was the first country to develop sericulture.
Silk cloth became a luxury material highly prized and a very lucrative commodity of trade among foreign nations of the ancient world. Although silk was exported across the Eurasian continent and beyond in vast quantities, the art of sericulture remained exclusively Chinese for thousands of years.
Silk's Composition and Properties
For a cloth that has earned a reputation as a luxury fabric, silk has some rather extraordinary attributes. While silk abrasion is moderate, it is the strongest natural fiber and has a high tensility (a term used by the textile industry to gauge a cloth's resistance to tension). A silk thread is stronger than a filament of steel of the same size in diameter. As a breathable fabric and natural temperature regulator, silk retains heat in colder temperatures and releases excess heat in warmer temperatures. Silk cloth aids in the regulation of the body's temperature, by keeping the body warm in cold temperatures and by cooling the body during warm temperatures.
Silk is also highly absorbent and dries very quickly. It can absorb up to 30 percent of its weight in moisture before it becomes damp. Silk absorbs perspiration, while allowing the skin to breathe. Because of silk's natural protein structure, it is hypoallergenic or relatively unlikely to cause an allergic reaction. It is also an excellent cloth to wear during the summer, as it is a natural protectant from many biting insects such as mosquitoes.
Silk absorbs dye or color extremely well and produces exceptional saturated hues. It also blends well with other animal or plant fibers. Because it is highly functional, indescribably beautiful, launders easily, and wears well, silk is a highly prized cloth for fashion and interior design. Silk production, when done well, can be an exceedingly low waste process. Another positive quality? Silk is biodegradable and releases no toxins into the soil. A silk cloth will decompose in approximately one to three years.
Silk: Summer's Everyday Essential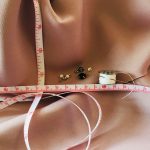 Today's silk garments are not overly frilly or complicated, but rather simple everyday essentials that are by definition comfortably cool and versatile. The garments can be for the stylish fashionista or savvy pragmatic, practical but polished for every summer occasion. Silk garments are designed to make it easier to get dressed from morning to midnight, work to weekend, cityscape to beachside.
How do you choose what silk garments are best for you? Select simple silhouettes and shapes to freshen the warm-weather closet and elevate style. Consider an easy-fit tee or cami in a lavish crepe de chine, or a camp shirt in an attractive organza for a casual stroll along the beach shore or promenade. Slip into an asymmetrical slip dress in lush satin, or an accordion pleat skirt in lightweight georgette for an afternoon luncheon in the city. Wear your favorite wide-leg trouser in polished twill for an evening at the open air theater. Whatever you choose, you can't go wrong with timeless silk, this summer and beyond.
Wardrobe and style consultant Roxy L. Rowton (rlrowton@everydayrefinement.com) spends much of her workweek in the closet or fitting room helping women build their very best wardrobe. She has two-plus decades in the fashion, apparel, and beauty industries.