Visibility with Prince William Living
We're honored to have partnered with so many wonderful businesses in our community over the years, and we're grateful for the support and feedback we've received. Here are just a few of the testimonials from our satisfied advertisers who have found success through partnering with us.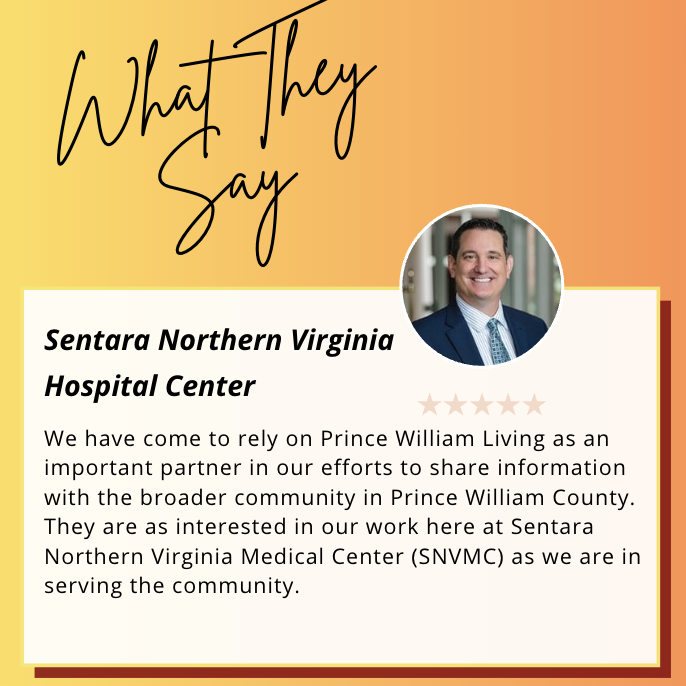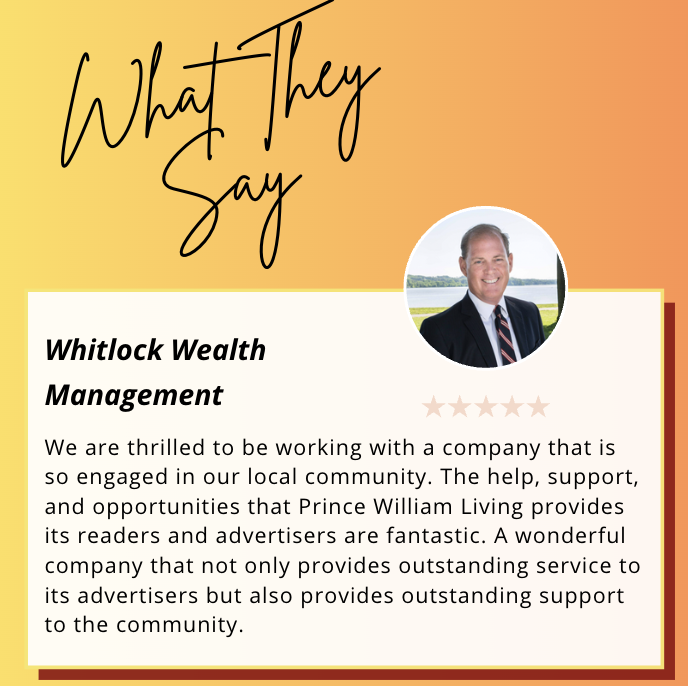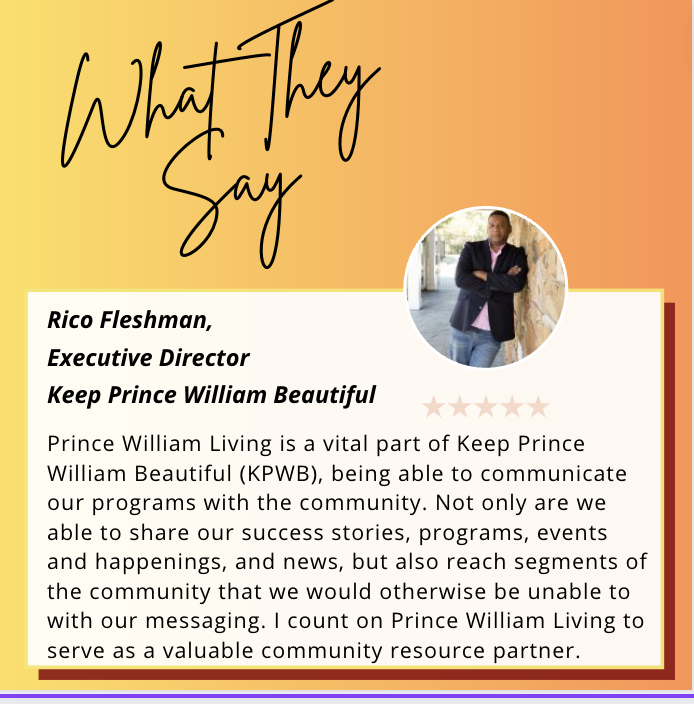 We're proud to serve our community and look forward to continuing to provide valuable resources for many years to come. If you'd like to share your own testimonial, please don't hesitate to contact us. Thank you for your support!
Prince William Living Magazine Content
We're thrilled to have so many loyal readers who appreciate our mission to showcase the people, places, and events that make our community so special. Here are just a few testimonials from our satisfied subscribers who enjoy reading Prince William Living.
It's great to have the public get an opportunity to see all the wonderful things we are doing with this beautiful facility.
Allen Dunn, PWCS Aquatics Center
I [was]just reading your Prince William Living article – Retire Not Expired.  I am sure it brought many smiles to those that are retired.  I can only dream at this point… As always, a really nice magazine to read and relax.
Victoria S. Wu, Cakes by Happy Eatery General Manager
I want to thank you for the wonderful article you did about Birthright in the magazine. It could not have been better. You really captured the spirit and intent of our mission. I received a list of ways to use the article to generate more interest as well. Thanks again!
Kathy Madsen, Birthright of Manassas
We have lived in the county for many years, but we are always learning new things from your magazine, and we enjoy trying out the restaurants, etc. that you feature. I especially appreciate the article [from the January issue]on the Manassas Chorale (I've been thinking about going to their concerts for some time, but I will now) and loved hearing about the go-karts for my grandchildren and about Birthright. Many women want to have their babies even when they are in crisis, and I can see that Birthright is doing a great thing for our area. Thanks for letting me know all about it!
Barbara Mirus
I just finished reading the latest issue of Prince William Living Magzine and it is outstanding.  I am really really impressed with the magazine.  The way it's presented is outstanding and I enjoy reading the magazine.
John Jenkins, Neabsco District Supervisor
As a Life Long Resident of Woodbridge, I love your magazine.  It has great articles and the calendar keeps me informed on what is happening around the area.  I have a copy on my desk right now and last month's on my bedside.
J. Michael Hill
Prince William Living is directly responsible for bringing positive news about our region to thousands of households each month, enlightening and educating readers about arts, entertainment and events in our greater Prince William region.
Kathy Ellington, Former Executive Director of Leadership Prince William.
Prince William Living not only reflects the best of our community, it holds the possibility that every neighborhood has some treasure waiting to be discovered and showcased. Prince William Living supports our talented residents and encourages all of us to take advantage of everything our premier community has to offer.
Connie Moser, Former President of Neabsco Action Alliance
"I really think [Prince William Living] is trying to help these wonderful family owned and local businesses. So thank YOU for giving me the opportunity for so many years writing with PWL as a way to connect with my local PWC community, and now with Brides and Weddings. I am absolutely loving writing for both publications.
~ Helena Kennedy
Our Programs