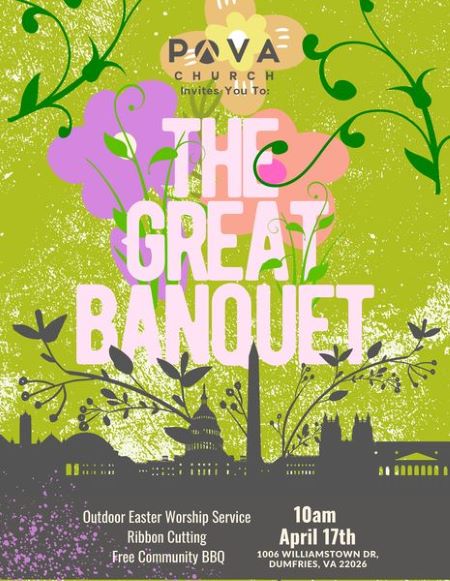 Provided by Potomac Valley Church
Potomac Valley Church is excited to announce The Great Banquet on Easter Sunday. The community is invited to join them on April 17 at 10:00 a.m. at 1006 Williamstown Drive, Dumfries.
Moving of the pandemic and a period of isolation, we are all looking for community and connection more than ever before. This is an opportunity to connect and build relationships in the communities where we live and work.
Potomac Valley Church will be celebrating Easter with over one thousand pounds of free BBQ, activities for the whole family, and hundreds of bags of free groceries to those in need. The church wants to bring everyone in the community together to spend time together, strengthen bonds, and demonstrate that we as a community are better together!