Like this article? Support us by subscribing here. Your donation will help us continue to provide quality of life news and make local impact possible.
By Wendy Migdal
It's likely that, if you were to take a random sample, most people would be able to complete the phrase that Gandhi made famous, "Be the change you wish to see in the world." But few have actually done it. Ray Kimble, founder of the Kuma Foundation, is one of those few.
Kimble works in cybersecurity. To be precise, he works at a company he started nine years ago with the same name — Kuma. He became aware of the fact that two million jobs in the STEM fields — science, technology, engineering, and math — sit vacant in the United States, because we don't have the talent to fill them. It's a phenomenon that the National Science Foundation has termed "the missing millions" because, in addition to the vacancies, those jobs that are filled don't represent the cultural diversity of the United States. Demographically, many groups are not participating in the STEM fields.
Overcoming Obstacles
The Kuma Foundation hopes to change that. To do that, they've addressed several problems that nearly always arise for underprivileged children. "The two big barriers that these students face are transportation and cost of the program," says Kimble. "Their school may not have a STEM program. They may not be able to afford a robotics program or to go to a Mathnasium. With dual working parents, they don't have a way to get there."
At the elementary level, Kuma provides STEAM activities and clubs (the extra "A" stands for Arts) that are virtual, in-school, or hybrid. Some teachers augment their science program with Kuma's video activities. The foundation also has in-person, after-school programs at Georgetown South and in The Plains, where
community directors and social workers have strong relationships with the families and bring interested children to the programs.
"We're committed to making these programs 100% free," says Kimble. To that end, the Foundation ships materials to schools, community centers, and individual families. He admits that keeping it free can be difficult. Kuma has corporate partnerships, and its nine board members contribute their own money as well. The fact that the foundation has no physical offices means that overhead is low (a model Kimble was used to with his for-profit company as well).
Nurturing Talent
The program Kimble feels is the most unique, however, isn't STEM clubs but the Career Exploration programs that are offered at the middle school level. "There are a lot of STEAM activities out there right now," he says. "And for people like you and me, we probably only have one degree of separation from someone who's working in science and technology, especially in this area. But for kids in underserved populations, they may not know anyone working in that space."
Many middle schools don't offer much in way of career exploration at all. So Kimble developed the Career Exploration program to fill that gap. Through networking, Kimble and the Foundation recruit experts working in STEM who explain what "a day in the life of . . . " is like, how they became interested in the field, why they like it, etc. They film videos for Kuma's video library and also participate in live sessions on Microsoft Teams or Zoom. These sessions may take place at the community centers or in the classroom, both during and after school.
"We want to make sure they aren't left behind, but can stay in contact with these experts," says Kimble. The Kuma Foundation is currently working on an app so that students can access the video library themselves and hopefully stay in contact. Kuma makes a special effort to recruit people of color and women, whose words and example will help bring to life the message and goals of the foundation, providing opportunities for students to see people like themselves in these fields.
The scope of all the programs, collectively, is geared toward nurturing talent as students progress through their lives. Students may become intrigued by something they were exposed to in elementary STEAM club, then learn more about a related career in the middle school Career Exploration program. Kuma also works to place high school students in summer internships with STEAM-related companies and offers scholarships to high school seniors.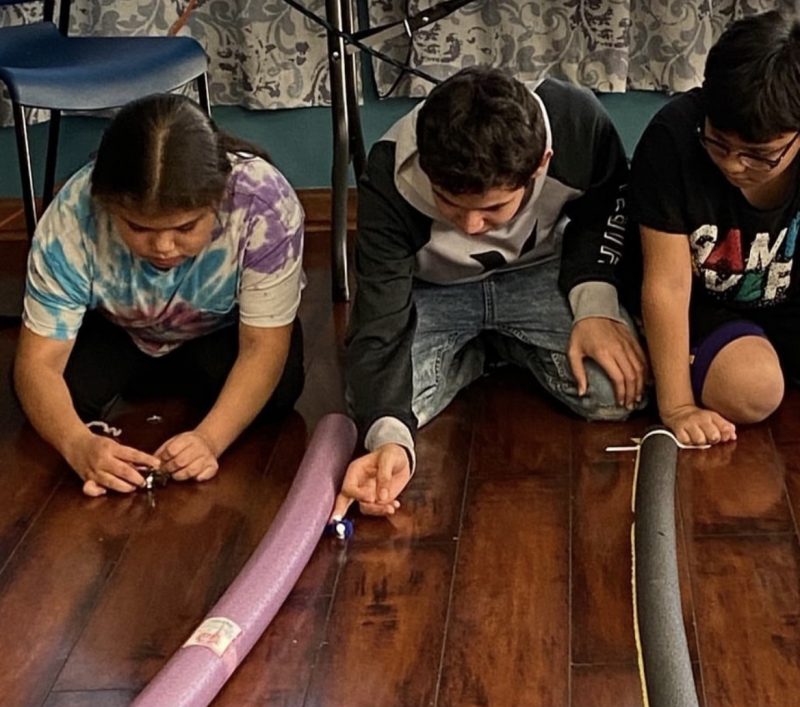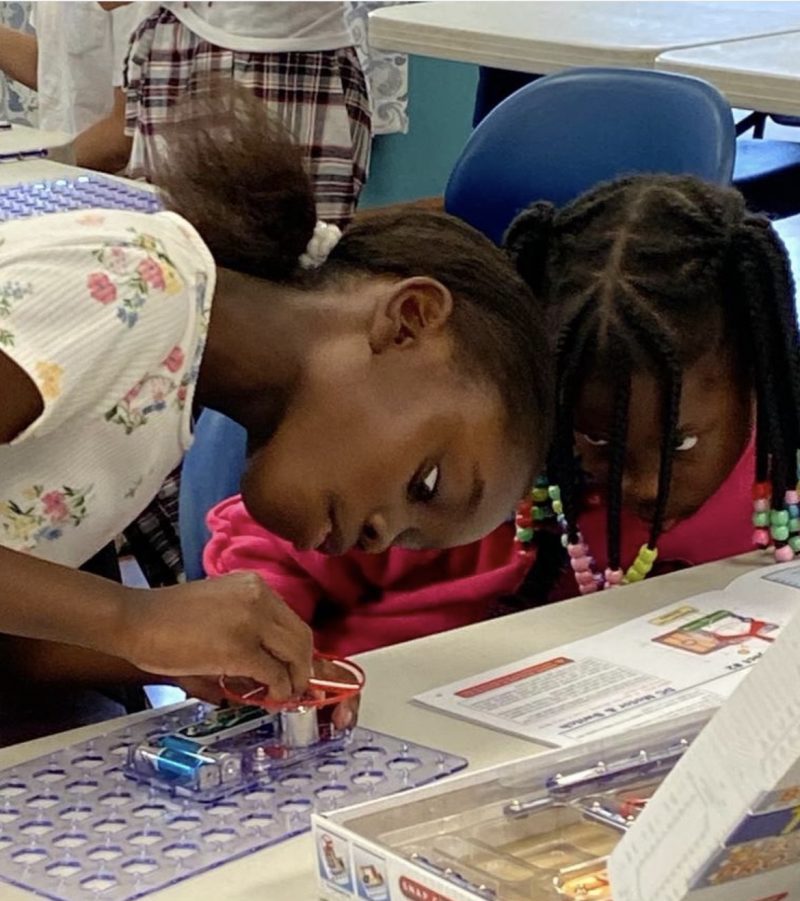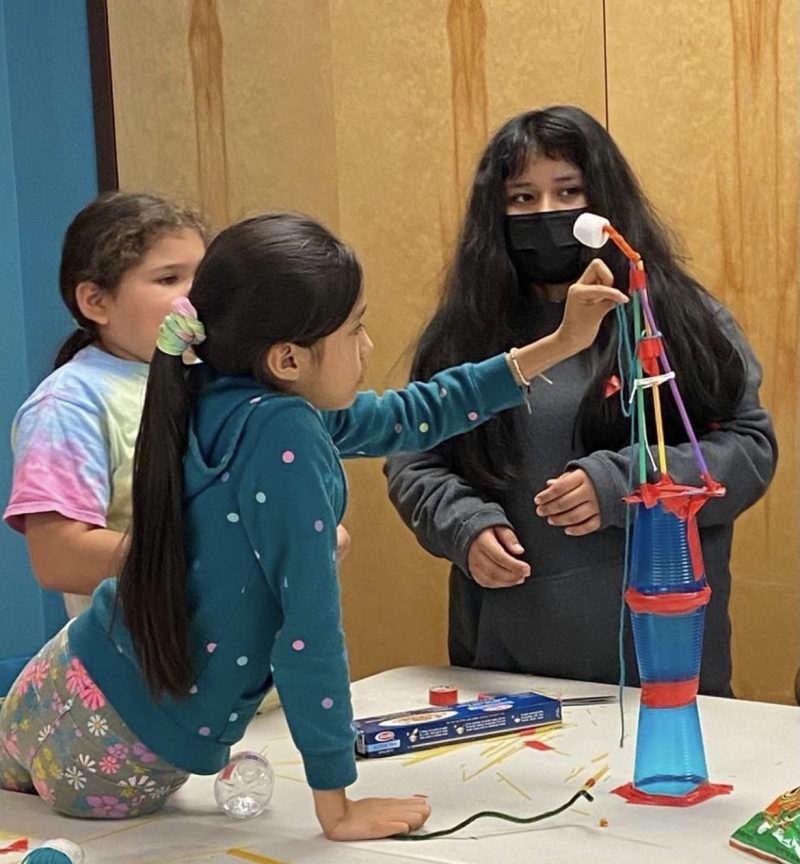 Looking Ahead
The Kuma Foundation has accomplished a lot in the three to four years of its existence. Soon after its inception, the pandemic struck, and Kuma found itself needing to pivot. As a recipient of CARES Act funds, they were able to successfully distribute money to help people meet basic needs for food and utilities. Kuma was also forced to prioritize its virtual model of instructional delivery over in-person, which, for their mission, has been a benefit of the pandemic. In addition to developing apps, growing programs, and
recruiting experts, they also have plans to expand into Los Angeles County next year.
The name Kuma was chosen because in Japanese, it means "bear," and the bear is a symbol of strength and stability, Kimble says. In addition to helping underserved populations, they are committed to growing the pipeline of workers. "It's critical to the national security, prosperity, and infrastructure of the United States," he points out.
Which leads to the realization that people from all across the spectrum of viewpoints can find, in the Kuma Foundation's work, a goal that they can get behind. At a time when so many ideas for the future seem to be in conflict with another, that's inspiring.
Wendy Migdal is a freelance writer who has lived in the Northern/Central Virginia area since 2000. She has written extensively for The Free Lance-Star and also works for online educational companies. Wendy enjoys traveling around the area to learn about parks, restaurants, attractions, and especially history.