By Charlotte Flynn
Historic Manassas celebrated their annual Souper Bowl last Friday, Feb. 4.
The Souper Bowl is an event where retail stores pair up with local restaurants and serve soup to promote their business to coincide with the Super Bowl. The event was from 6:00 to 9:00 p.m., and places such as Totally Vintage, Scatter Seeds, Manassas Clay, Knock on Wood, and Shining Sol participated. Restaurants such as Vera's Kitchen, The Bone, Weinegar's, and Calico Jack's teamed up with these stores, serving a variety of soups from Broccoli Cheddar to Ramen Birria.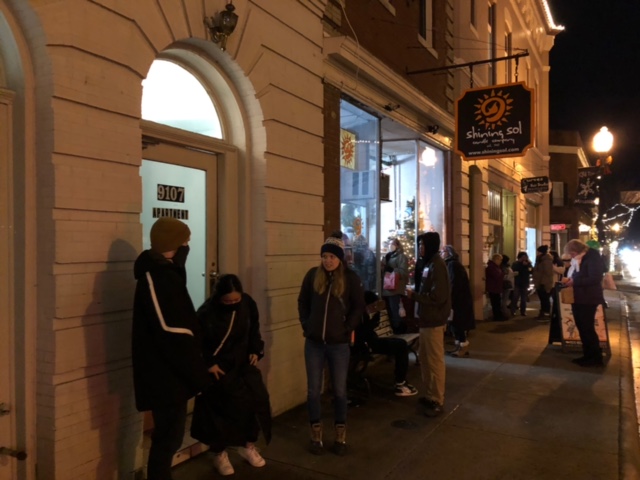 "The event drives business to the city. January and February are historically bad for retail, so it's supposed to be a fun way to bring people into the shops so we can sell more," local shop owner Zach Murphy said. "I was born and raised here, so everything we do to promote Old Town Manassas is meaningful."
The Souper Bowl was just one of the many First Friday events that residents participate in.  Ever since the city originally decided to host celebrations on the first Friday of each month, the Manassas community has enjoyed music in the streets, themed festivals, and food tastings. The Souper Bowl allows participants to sample soups as they shop and vote for their favorites in a lighthearted competition between Manassas restaurants, with only a $10 fee to participate. It also encouraged other activities and spread cheer despite the cold and rainy weather, making it very successful.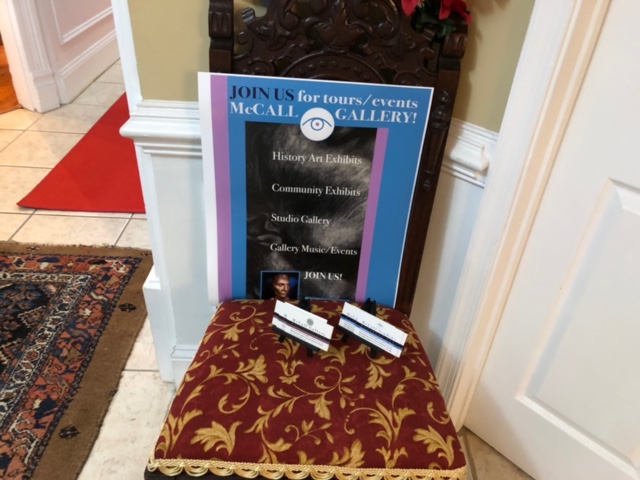 "I have an event at the studio every month, so this time I tried to combine my art show with the Souper Bowl," Denise McCall from McCall Studio Gallery said. "The gallery had a debut of art from local artists and hosting these exhibits at the time of the Souper Bowl will give visitors a chance to look and ask questions."
Jamilah Dalton, mother of two, reflected on her experience at the Souper Bowl.
"We come downtown quite often, and the First Fridays are always a lot of fun; all of the events Historic Manassas hosts are family friendly. What I like most about it is that you can taste different soups from restaurants that you may not have tried yet."
Despite inclement weather, folks made the most of an exciting and refreshing local tradition. Homegrown stores promoted their sales and businesses, and the city gave the community a positive and enjoyable experience. This event shows a strong beginning to a successful year of celebration.