By Amy Falkofske
The Greater Prince William area is not only rich in history, but in the past decade, has become a destination for out-of-towners and residents alike to let their hair down and enjoy locally curated craft beverages. The Steins, Vines and Moonshine Trail, established in 2017, is a self-guided tasting room tour encompassing eastern Prince William near I-95, western Prince William near I-66 and the central Manassas area.
"The Steins, Vines and Moonshine Trail is a regional marketing collaboration between Prince William County and the City of Manassas to promote our collective craft breweries, wineries, distilleries and tasting rooms to visitors and residents," said Dan Cook, Acting Director of Tourism in the Prince William County Office of Tourism.
Expansion of the Trail
The trail has expanded significantly in the last five years, according to Cook.
"Local craft beverage businesses have more than doubled in less than five years. By the end of 2021, the trail will boast a total of 19 breweries, five wineries/wine tasting rooms and two distilleries with even more planned to open in coming years," he said.
Two new steins (or craft breweries) have been added to the trail this year. Craftworx Taproom came on the scene this summer and is located on Wellington Road, close to Jiffy Lube Live. It is a new tasting room featuring 60 taps and self-pour craft beer, wine and other drinks, with some locally made. The taproom
includes a full dining menu and live music performances.
Trouvaille Brewing Company is slated to open this fall in downtown Haymarket next to Zandra's Taqueria and Cookies and Cream. Trouvaille is a group of award-winning homebrewers who call Prince William home and wanted to contribute to its tourism.
"Having our brewery included on the Steins, Vines and Moonshine Trail will be an incredible opportunity. First, it would validate all the hard work we have done to get our business off the ground. Additionally, it will provide us an opportunity to share in the success of our business community and hopefully become an integral part of PWC tourism," said Cody Powell, Co-owner of Trouvaille Brewing Company.
Contributing to Tourism in Prince William, the City of Manassas and Historic Manassas
While the pandemic put some of the plans of marketing the trail on a brief pause, Cook said residents should be on the lookout for a new gamified trail pass to come later this year.
"This fall, the Office of Tourism plans to unveil a Steins, Vines and Moonshine Trail passport that will reward both visitors and residents for their patronage with both special offers and fun souvenirs," said Cook.
Cook talked about how the trail amplifies what the Greater Prince William area has to offer visitors.
"The Steins, Vines and Moonshine Trail, and our respective partners on the trail, further diversifies our tourism product inventory and encourages visitors to stay longer and spend more on each visit to the county and the city," he said. "The trail is intended to be a trip extender for our leisure, group, wedding
and business travelers and provides an opportunity for our visitors to see even more of our beautiful area."
Craft brewing in the area got its start in the City of Manassas and is now home to five brewers, one distiller and a wine tasting room. The five brewers are Bad Wolf Brewing Company, Heritage Brewing, Public House Kitchen & Brewery, Sinistral Brewing Company and Tucked Away Brewing Company. Aroma Wine Tasting is also located in the City of Manassas, as well as KO Distilling.
"The city of Manassas was one of the early localities to support craft brewing and craft distilling. Those businesses are a unique way that the city partners with the county to help visitors and residents explore the area," said Patrick Small, Director of Economic Development for the City of Manassas. "The Steins, Vines and Moonshine Trail helps attract visitors to our smallbusinesses, specifically the brewers and distillers. Visitors have the opportunity to explore the charm of Manassas."
Within the City of Manassas is Historic Manassas, home to Sinistral Brewing Company and Aroma Wine Tasting. "All our breweries and the tasting room contribute to the vibrancy of downtown. They offer an enjoyable location for locals and visitors to partake in some of the greatest flavors of Manassas and of the state," said Debbie Haight, Executive Director of Historic Manassas, Inc.
Steins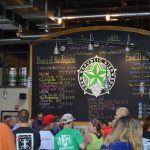 Brew Republic Bierwerks is located in Woodbridge and "is a place where both long-time and emerging beer lovers of all different beliefs, cultures, ideologies and backgrounds can unite and join together to celebrate and enjoy great beer, tasty food and fun comradery," according to Owner Jeff Frederick.
"We are absolutely pleased to partner with the Steins, Vines and Moonshine Trail as just one more opportunity to foster community and bring folks together to revel in the careful crafting of tasty beverages, but also products that promote good times and fond memories," said Frederick.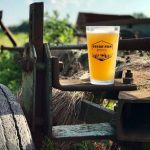 Cedar Run Brewery at Evergreen Acres bills itself as Nokesville's oldest brewery. Cedar Run's owner, Jim Gehlsen, managed the farm, Evergreen Acres, for 35 years before opening the brewery two years ago.
"With both a brewery and winery license, we offer beers on tap, wine, cider, and this summer, we released our first batch of mead," said Gehlsen.
The Farm Brewery at Broad Run is located on a farm in Haymarket.
"The Farm Brewery at Broad Run loves calling Prince William County home! We cherish being a community gathering place on a bucolic farm with lots of open space for everyone of all ages to enjoy. Our diverse and growing community keeps us excited about crafting new recipes and offering something for every taste," said Owner Michelle DeWitt. "It's an honor to be associated with the fine creators of artisan beverages  produced along the Steins, Vines and Moonshine Trail."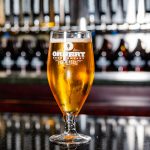 The Ornery Beer Company is located in Bristow near Jiffy Lube Live and is a Prince William original brewery.
"We are proud to be an original part of the Prince William brewing scene. As we grow our brewpubs in the region (restaurants), we see more guests making their way to our taproom and checking out the larger operations….and spending more in Prince William," said CEO and Founder Randy Barnette.
He noted the importance of trails like this one.
"Community and beer trails are an important part of the brewery culture. So many of us in the Prince William Steins, Vines and Moonshine Trail have found ways to collaborate more due to being a part of the trail," said Barnette. "My family and I are long-time Bristow residents. It's important to us to grow our company from within Prince William."
The Winery at Sunshine Ridge Farm is located in Gainesville and counts itself as both a brewery and a winery. Sunshine Ridge is locally owned and operated, with over 20 acres of land, a rustic wine tasting room and an old pub-style brewery with large fireplaces.
"What sets us apart is that we are situated on Lake Manassas, so unlike other local venues, we have amazing water views. Prior to us opening in March, these water views could only be enjoyed if you lived in the neighborhoods surrounding the lake or belonged to one of the country clubs on the lake. Now anyone can come and enjoy the lake with a cold brew or a glass of wine," said Co-owner Maria Rafferty.
"Our venue is owned and operated by myself and Tom Schrade. Our families have known each other forever, and three generations on each side have helped create this beautiful venue from wood from the land and from repurposed items. We hope everyone gets an opportunity to come enjoy the craft products
we offer," she said.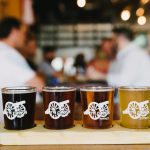 Tin Cannon Brewing is located in Gainesville and prides itself on its unique "Cheers" vibe.
"Since we opened 6 ½ years ago, many breweries have opened in the area, each with their own vibe. What makes our place unique is that we have a 'Cheers' feel. We do get to know our regular customers by name. Often we hear from them that it was that feeling of a neighborhood watering hole that makes them want to come back time and again. Sure, the beer selection is good, but the people (our staff and regular customers) are our draw," said Co-owner John Hilkert.
Tin Cannon turns seven years old on Black Friday this year!
One of the new kids on the block, Trouvaille Brewing Company in Haymarket, plans to bring a unique brewing experience to Prince William.
"While we plan on having a wide variety of beers on tap, we intend to specialize on three primary styles; fruited sours, hazy IPAs and imperial stouts. These are our favorite styles, and we can't wait to share them with our friends and neighbors," said Powell.
Tucked Away Brewing Company is located at Kao Circle in Manassas.
"Tucked Away Brewing Company provides a welcoming environment for patrons to relax and socialize with great beer. We offer a wide variety of events, from live music to corn hole tournaments. Our location is a great spot to host parties and even private events. All this contributes to the economic impact to the
county and Manassas as we help draw customers from outside the county. These customers often frequent other stops on the Steins, Vines and Moonshine Trail in addition to other business," said Co-owner Pete Lex.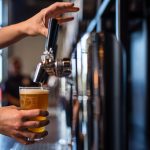 2 Silos Brewing Company is located in Manassas and is part of the Farm Brew LIVE campus.
"As part of the Farm Brew LIVE campus, 2 Silos can be deemed as a premier destination experience bringing family and friends together while enjoying craft beverages, craft food and live music. It provides a unique dining and drinking experience to Prince William County and adds to the diversity of Innovation Park and Prince William County. We're a community committed to bringing the best that local chefs and entertainers have to offer in one unforgettable space," said Director of Marketing Clarice Lelle.
"At Farm Brew LIVE, you won't just find a little bit of everything; you'll find a lot of everything like chef-curated menus inspired by exotic cultures and local ones, an award-winning brewery and craft cocktails that lift your spirits and unforgettable events like live music concerts, Oktoberfest, Winter Wonderland
and our NYE bash, just to name a few," said Lelle.
2 Silos has a new location coming soon at Brentsville Hall, a premier wedding and special events venue.
Vines
The Bottle Stop Wine Bar is located on Mill Street in Occoquan and offers award-winning wine.
"Bottle Stop Wine Bar has brought international acclaim and recognition to the area through being awarded Wine Spectator's Best of Award of Excellence for four years and counting. The Wine Bar also offers a more urban-style option for wine, cocktails and dining to the area," said Co-owner Kim Wigode.
The Spot on Mill Street is also located in Occoquan and is a bistro that offers wine, coffee and more.
"Our customers voted us Best Coffeehouse in Northern Virginia magazine two years in a row. For only opening Dec. 16, 2019, we think that's a great statement of our impact on the community," said Owners David and Denise Ormsby.
During the pandemic, The Spot on Mill Street temporarily turned itself into a grocery store for its customers by offering cleaning supplies, produce and grocery basics. They even shipped supplies to some customers.
"Our hope was to be a local spot that the neighborhood could feel at home. Eighteen months later, our customers continue to say they feel as if they are simply hanging out at a friend's house," said Denise Ormsby.
The Spot on Mill Street will be opening a second larger location soon in Belmont Bay right on the water. The new location will feature unique coffee blends, a full bar, a bistro along with catering, and picnic baskets for boating or just lounging by the water.
The Winery at La Grange is located in Haymarket and is a historical landmark dating back to the 1600s.
"La Grange has become a focal point in family gatherings and a place to relax away from it all! We make the finest Virginia wines and bring in fruit from across the country to give our customers a wide variety to sip from. With our new events building, we will be able to offer an intimate place for weddings, rehearsals and other special events," said Director of Marketing & Web Designer Kevin Chevallier.
"We are excited to participate in a trail that promotes the best of Prince William County and promotes the diversity of options that are available," said Chevallier.
Winestyles Montclair is "a great place to eat, drink and mingle with the locals that's not a sports bar," according to Co-owner Arthur Lampros, who also owns Giorgio's Family Restaurant right next door.
"It's fun to give people a different outlet. We carry wines from all over the world, not just Virginia. So we expose them to something off the beaten path," said Lampros.
Moonshine
There are two distillers on the trail, KO Distilling and MurLarkey Distilled Spirits.
KO Distilling is located in Manassas. In 2015, their first spirit was a white whiskey called Virginia Moon. KO now makes and sells Bare Knuckle bourbon, rye whiskey and wheat whisky, Battle Standard 142 gins and Bottled-in-Bond Distiller's Reserve whiskeys.
"Besides being a manufacturing enterprise, KO is a travel/tourism destination. Like other hospitality industries in this area, the last 15 months have been very challenging. It is great to have visitors come to the distillery again on Wednesday thru Sunday afternoons to enjoy tastings/cocktails, to take a guided tour ofour facility, or to host special events in our Tasting Room," said CEO and Co-founder Bill Karlson.
In 2020, KO donated over $75,000 worth of hand sanitizer to help the community.
MurLarkey Distilled Spirits is located in Bristow and also gave back to the community during the pandemic by making hand sanitizer.
"This past year, MurLarkey received a 2020 Human Rights Award from Prince William County for our efforts in responding to the COVID-19 pandemic. We were incredibly honored by this recognition and hope our efforts to produce and distribute hand sanitizer helped those we donated to in some small way," said Murlarkey's Social Media Editor Josh Luckenbaugh.
About the trail, Luckenbaugh said, "We love being a part of the Steins, Vines and Moonshine Trail! All of our products aresourced locally, so when you come into the distillery, you're truly getting a taste of Prince William County. We encourage all of our visitors to check out the other amazing breweries, wineries and
distilleries along the Trail!"
To learn more about the Steins, Vines and Moonshine Trail, go to visitpwc.com/steins-vines-and-moonshine/. To find the Passport to Prince William, visit PWCDeals.com.
Amy Falkofske is a freelance writer and photographer. She has a Master's degree in Film-TV with a concentration in screenwriting. She lives in Bristow with her husband, two boys and two Beagle dogs.