Provided by Prince William Soil & Water Conservation District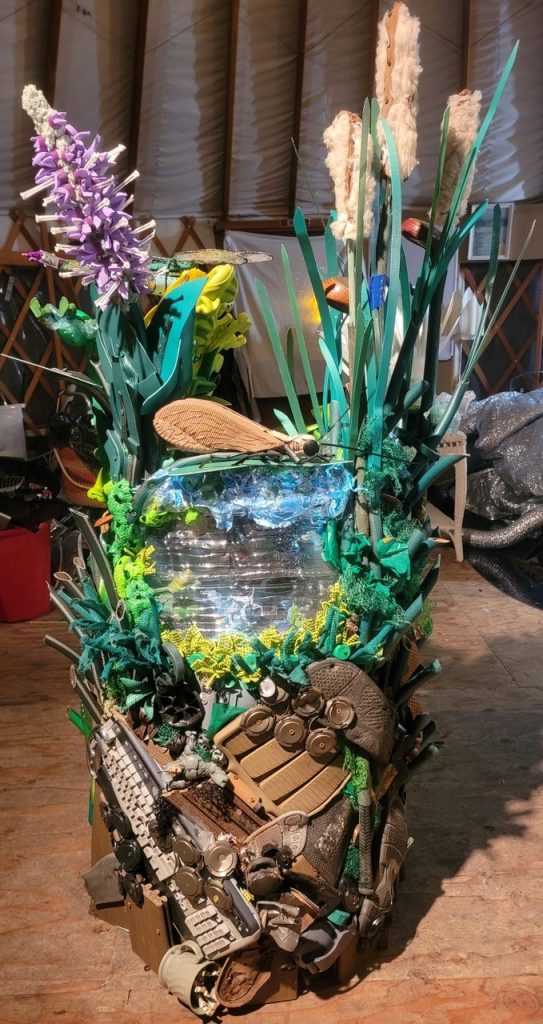 Angela Hoseltine Pozzi of Portland, Oregon, is the artist behind this stunning piece of Water Quality Educational Outreach art (right), which features the caddisfly and rich biodiversity around aquatic ecosystems. Ms. Pozzi has also done some artwork for the Smithsonian Museum. This art is to promote clean water awareness in Northern Virginia. This 14-month project collected plastic debris from Prince William County's waterways that was later shipped to Portland, Oregon.
The completed piece of art arrived in Prince William County last May with a celebration.
The Community Foundation for Northern Virginia supported this project through a grant offered to promote the Conservation District's mission of natural resources protection and conservation.
The Prince William County Schools, through its Center for Environment and Natural Resource Sciences at Freedom High School, has supported this project for promoting clean water awareness for future generations. This Center's leadership role in promoting natural sciences will promote environmental sustainability in Northern Virginia and beyond.
Thanks to the Prince William Service Authority, and Fairfax Water Authority for their great community partnership in supporting the Conservation District's mission of clean water in the Chesapeake Bay Watershed.
The Prince William County Service Authority had the Water Quality Educational Outreach Sculpture on display to the public this summer at the Raymond Spittle Building in Woodbridge.
Fairfax Water Authority will have the Water Quality Educational Outreach Sculpture displayed at the Potomac Roundtable Meeting in October.