By Rena Malai
Sponsored by Fetch! Pet Care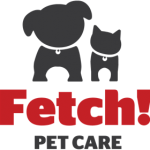 If you're looking for quality, reliability, and having your pets treated like family, Fetch! Pet Care is the way to go in Prince William County.
Quality
Fetch! Pet Care is a national franchise, with a branch in Manassas. Quality pet care services from Fetch! Pet Care start right here in your backyard. And, all Fetch! Pet Care staff are local to the community. Each pet sitter and dog walker at Fetch! Pet Care goes through rigorous training and background checks, personally vetted and coached by Manassas Fetch! Pet Care Franchise Manager Carmen Velasco. With over twenty years of pet care experience, she makes sure you get nothing less than the best for your pet. Guaranteed.
Reliability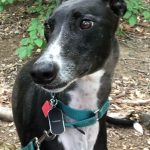 Fetch! Pet Care offers in-home pet sitting and dog walking services. Working from home during COVID? Feeling overwhelmed during the day? Velasco recommends hiring a Fetch! Pet Care dog walker to free up your day and help make sure your beloved pooch gets the daily exercise he or she needs.
"Having the reliability of a vetted and trained dog walker can give you some much needed peace of mind AND more time to your day," Velasco says. "It's something we all could use more of, especially now, as we are juggling so much more being at home!"
Family
Fetch! Pet Care isn't happy until you are. Each and every pet gets treated like family, with care that is tailor-made for your pet's needs. Whether you have a timid hound, a jumpy Tomcat, or a Labradoodle that just won't quit, Fetch! Pet Care has the perfectly trained pet whisperer for you.
Fetch! Pet Care supports all Prince William County first responders. They offer special pet care and dog walking discounts for the essential work you do.
Give them a call today: 571-364-7250 or visit fetchpetcare.com/manassas