By Amy Falkofske
This month, why not shake things up a bit and go on a tour of Prince William's breweries and distilleries? You'll not only experience fantastic drinks, but you'll also find good food, games, live music and St. Patrick's Day events. And an added bonus: You'll be supporting many of our area's small businesses.
Breweries
The Prince William community has an abundance of breweries, many recognized as craft brewers by the Independent Brewers Association. Be sure to add these stops on your tour.
2 Silos Brewing Company at Farm Brew LIVE
"At 2 Silos, we pride ourselves in offering something for everyone! This is demonstrated in the variety of beer selections we offer, from American Lagers to Barrel-Aged stouts. We offer live music year-round, and food ranges from pizza to barbecue and empanadas," said Cofounder Forrest Morgan.
You can enjoy live music Wednesday through Sunday in the winter and Tuesday through Sunday during the summer months. Their special igloo experience is available until mid-March.
2 Silos is located at 9925 Discovery Blvd in Manassas.
Brew Republic Bierwerks
"Brew Republic is not JUST great beer; our taproom is a destination that features various house-brewed beer styles that are presented alongside delicious food menu items, craft cocktails that feature locally distilled spirits, and fun events throughout the week, all meticulously prepared and served by our friendly
and talented staff whose mission it is to make your visit the very best, every single time you escape to the Republic," said Owner Jeff Frederick.
The taproom is open to children, and they can enjoy root beer that is brewed in-house. Enjoy tours Monday through Friday afternoons or by special request. Keep an eye on the website at brewrepublic.beer for details about Mardi Gras and St. Patrick's Day events.
Brew Republic Bierwerks is located at 15201 Potomac Town Place in Woodbridge.
Eavesdrop Brewery
Eavesdrop Brewery brews "a wide selection of craft beers on-site that include IPAs, Lagers, Fruited Sours, Stouts, Lagers, Seltzers, and many more to ensure there's always something for everyone," said General Manager Sam Madden.
A visit to Eavesdrop Brewery will prove to be a unique experience.
"Eavesdrop is home to a former racing pigeon loft in the heart of Yorkshire, Virginia. We've added an expansive outdoor experience that includes a rooftop patio to enjoy the views of the largest mural in Prince William County done by our friend, Nick Zimbro," said Madden.
Eavesdrop's annual St. Paddy's Day Festival is coming up on Saturday, March 19. It includes live music, a beer release and food from Eugene's Sausage & Fries.
Eavesdrop is located at 7223 Centreville Road, Suite 115 in Yorkshire.
The Farm Brewery at Broad Run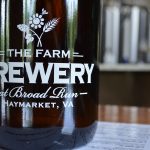 The Farm Brewery is located on six acres of beautifully landscaped grounds and has heated outdoor spaces, multiple firepits, areas for kids and dogs to play, easy access and multiple parking spaces. If you're the active type, you'll love the axe-throwing in The Farm Brewery's open-air arena and football in the open-air pavilion.
The Farm Brewery also has weekly beer releases, live sporting events on one of 12 TVs and live music every Friday, Saturday and Sunday. It's located at 16015 John Marshall Highway in Broad Run.
Ornery Beer Company
"Ornery's beers include a very diverse line up that are created to best pair with food. Our taproom layout in our Bristow location of Wellington Road is right in the middle of the brewery, giving our guests a truly great brewery experience," said CEO and Founder Randy Barnette.
Come for the axe throwing league on Sunday afternoons and Monday evenings, the cornhole league on Tuesdays, Team Trivia on Wednesdays or Bar Bingo on Thursdays.
Ornery Beer Company's address is 8088 Flannery Court in Manassas.
Sinistral Brewing Company
According to Owner Blane Perry, Sinistral Brewing Company stands out from other breweries by having a friendly and knowledgeable staff and a Cheers-like environment. Sinistral hosts trivia, bingo, open mic, hop jam sessions and live music on Fridays and Saturdays. Join them for their St. Patrick's Day celebration on Saturday, March 12.
Sinistral Brewing Company is located at 9419 Main Street in Manassas.
The Winery at Sunshine Ridge Farm
The Winery at Sunshine Ridge has beer brewed on-site, as well as wine and cider. If you're looking for entertainment, you can plan your visit for the weekend and enjoy some live music.
The Winery at Sunshine Ridge is located at 15850 Sunshine Ridge Lane in Gainesville.
Tin Cannon Brewing Company
Tin Cannon Brewing is a quaint spot hidden away in an industrial park, off the beaten path. "People seek out our taproom for a couple of reasons. First and foremost, while we don't have a 'viewery' due to our location, we always have great beers on tap. Our brewer and co-owner Aaron Ludwig is a master at delivering consistent quality, flavor, and variety in our beer selections," said Operations Manager Marcy Hilkert.
"A second reason our taproom stands out from some other breweries is because we have a warm, intimate environment created by co-owner John Hilkert, and our wonderful staff, who get to know the customers and create an environment that makes people want to come back," she said.
Every Thursday, you can enjoy Brains and Beer Trivia at 7 p.m. Thursdays are also taco night, with El Tio Tex-Mex Grill serving food on site. In addition, there is live music and food trucks on most Saturdays, with one Saturday each month reserved for a darts tournament. Every third Wednesday, guests enjoy music by the very talented Uncle Drew and The Scoundrels Band, and Open Mic Nights happen the last Wednesday of each month.
Tin Cannon Brewing Company is located at 7679 Limestone Drive, Suite 130 in Gainesville.
Tucked Away Brewing Company
"Tucked Away Brewing Company is a great space to hold events. We have a wonderful indoor space that is off the beaten path where you can relax with family and friends," said Co-owner Pete Lex.
Tucked Away offers a variety of options for entertainment like disc golf, putting league on Tuesday nights, blind draw cornhole tournaments on Wednesday evenings, trivia each Thursday night, and rotating events like bingo and open mic nights on Fridays. They also have live music on Saturdays and Sundays.
Check Tucked Away's website at tuckedawaybrew.com for details on their upcoming St. Patrick's Day Party featuring Irish dancers.
Tucked Away Brewing Company is located at 8420 Kao Circle in Manassas.
Water's End Brewery
"Water's End Brewery was established in 2016 in the heart of Lake Ridge, creating a local, neighborhood-friendly watering hole for the community," said Marketing Associate Sarah Morrisey.
"One of the main things that makes Water's End stand out from other breweries in the area is the Beer Club. The W.E. Brew Beer Club, which offers exclusive perks, events, discounts, and more, has now grown to include over 500 members," said Morrisey.
Water's End has two taprooms in Prince William and soon will be opening their third in Historic Downtown Fredericksburg at their newly purchased building, Fredericksburg Square.
Ongoing events at Water's End start up this month and include live music and food vendors on Saturdays.
Water's End is located at 12425 Dillingham Square in Lake Ridge and 14397 Potomac Mills Road in Woodbridge.
Distilleries
There are only 50 distilleries in Virginia, and two of them are right here in our area. Add these two stops to your tour for unique tastings and fun events.
KO Distilling
KO Distilling is coming up on its 10th anniversary this September.
"Other breweries/distilleries in Prince William are great establishments. What makes our distillery a bit different is that the aged whiskeys we made ourselves are at least 3 to 4 years old," said Cofounder and CEO Bill Karlson.
KO is open Wednesday through Sunday afternoons for tours, tastings, and cocktails. On Fridays, they are open until 8 p.m., and on Saturdays, until 7 p.m. Check KO's website, kodistilling.com, for information about its St. Patrick's Day event.
KO Distilling is located at 10381 Central Park Drive, Suite 105 in Manassas.
MurLarkey Distilled Spirits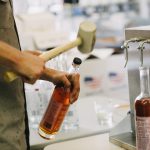 MurLarkey is an award-winning distillery, having received Gold/Best of Category medals in international competition for its vodka, gin, whiskey and infused whiskey.
"Something that really makes MurLarkey stand out from the crowd is our variety. From our Divine Clarity Vodka to our Imagination Gin, to our sipping whiskeys (including our first bourbon we released this past November, MurLarkey Birthright Straight Bourbon Whiskey) to our all-natural infused whiskeys, there's a spirit for everyone to enjoy at MurLarkey," said MurLarkey's Social Media Editor Josh Luckenbaugh.
In addition to tastings, MurLarkey hosts Mixology classes on the last Wednesday of each month, led by MurLarkey Master Distiller and Mixologist George "Papi" Zwetkow. MurLarkey Head Distiller Kevin Szady also conducts periodic Distiller for A Day events, providing a day-in-the-life experience of a craft distiller to attendees. Visit murlarkey.com/visit-us/ to see a complete list of upcoming events and book tickets.
MuLarkey Distilled Spirits is located at 7961 Gainsford Court in Bristow.
No matter what kind of drink or fun activity you are in the mood for, the odds are pretty good you can find it at one of these local breweries or distilleries. So, this month, grab a friend or two and take your own tour. You'll be glad you did.
Amy Falkofske is a freelance writer and screenwriter. She has a Master's degree in Film-TV with a concentration in Script & Screenwriting from Regent University. She lives in Bristow with her husband, two boys, and two Beagle dogs.