Like this article? Support us by subscribing here. Your donation will help us continue to provide quality-of-life news and make local impact possible.ble.
By Dawn Klavon
October is chock full of fun in Prince William, with exciting autumn activities and events the whole family can enjoy. From fall festivals, pumpkin patches, costume parades, trunk-or-treating events to stunning hot air balloon rides, Prince William has your fun all lined up this month. Mark your calendars for these fun ways to celebrate the season!
Yankey Farms Pumpkin Patch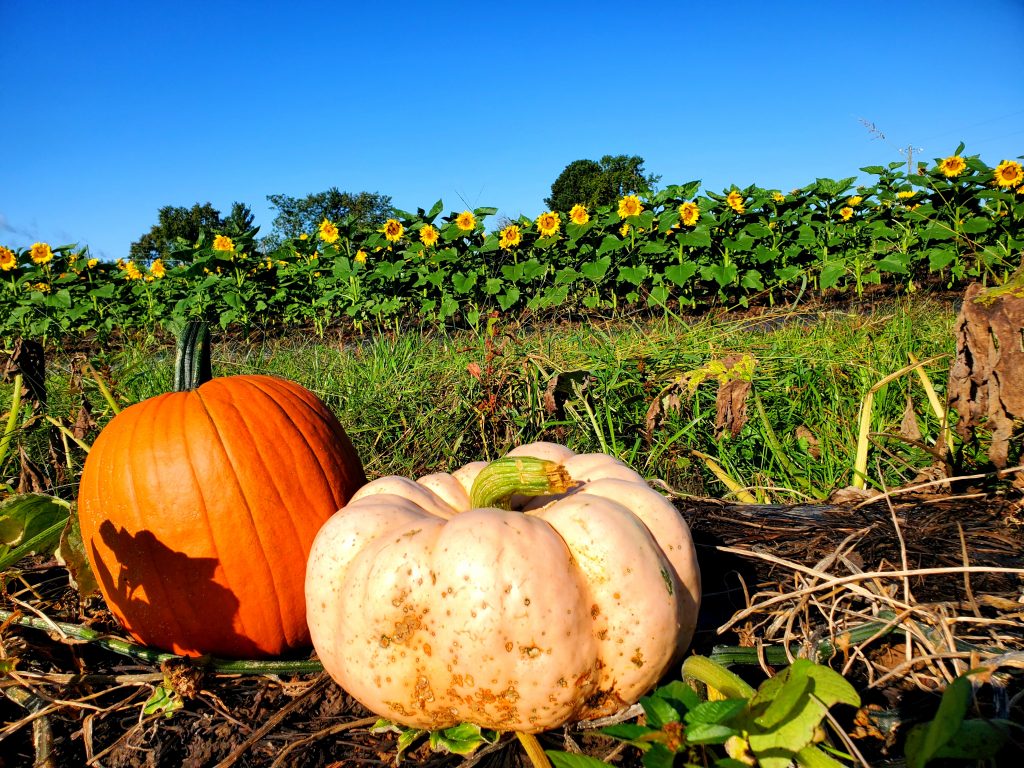 Make Yankey Farms (11812 Bristow Road, Bristow) part of your family's fall traditions! Find the perfect pumpkin Oct. 1-30 on Fridays (4-6 p.m.), Saturdays (10 a.m.-6 p.m.), Sundays (noon-6 p.m.), and Columbus Day Monday (noon-6 p.m.). Check out the seemingly endless supply of pumpkins, get lost in the corn maze
scavenger hunt, take a hayride, visit with adorable farm animals, take a trip on the cow train, and play in the kids play area.
Unlike many pumpkin patches, Yankey Farms is a working farm and grows the pumpkins you pick. Search through thousands of pumpkins in a wide variety of colors, shapes, and sizes! Plus, there's no admission fee to visit the farm. Just pay for the pumpkins you pick. There is a per person charge for those who want to
participate in Yankey's fall activities other than just pumpkin picking.
Manassas Fall Jubilee
Don't miss the 39th Annual Fall Jubilee in Historic Downtown Manassas! This year's Jubilee, held Saturday, Oct. 1 from 10 a.m.-5 p.m., includes an assortment of fun with more than 100 craft and community booths, live music, and lively entertainment. Visitors will find fantastic Latin American artisans, food, and music on
Latino Row on Battle Street. The event is free to the public, so plan to bring your family out for a delightful day — play games, shop at unique craft booths, and so much more!
Adults: You may purchase a to-go alcoholic beverage from local restaurants, and enjoy it at the Fall Jubilee throughout Historic Downtown Manassas from noon-10:30 p.m.
Take in performances throughout the day at two locations: the Harris Pavilion and Main Street.
Please note the event will be postponed to Saturday, Oct. 8 in the event of inclement weather.
Fun Markets at Potomac Mills
A bountiful farmers market is held every Saturday in October from 8 a.m.-2 p.m. at the Potomac Mills Commuter Lot (2700 Potomac Mills Circle, Suite 307, Woodbridge). All products at the market are grown or made by sellers. Enjoy browsing through the assortment of specialty foods, coffee, specialty drinks, bath
and body products, crafts, art, photography, music, clothing, and accessories.
Dale City Farmers Market
Stop by this harvest on Sundays in October from 8 a.m.-1 p.m. The Dale City Farmers Market is in the Dale VDOT Commuter Lot, 14090 Gemini Way in Dale City. Pick up fall fresh produce and more!
Wine Tasting
Enjoy a delicious glass of vino (or two) at The Spot on Mill Street's (406 Mill Street, Occoquan) wine tasting events held Oct. 5 and 19. Events last from 6-8 p.m. Wine representatives from various vineyards will be on hand to instruct as guests enjoy six wines — typically three reds and three whites. Menu items are available, and visitors will receive a personal charcuterie to pair with the wines. Reservations are required for this fun event. Call 703-499-8809 to book your spot.
Haymarket Day 2022
Don't miss Haymarket's biggest event of the year on Saturday Oct. 15! From 10 a.m.-4 p.m., soak in a small-town street festival attended by over 20,000 spectators and 200 vendors. The family fun includes a festive parade featuring local schools, performers, and law enforcement. Enjoy two main stages, as well as a beer
garden and numerous outstanding food vendors. It's a day of festive fall fun!
Prince William County Hot Air Balloon Festival
Up, up and away! On Saturday and Sunday, Oct. 15 and 16, the Prince William Hot Air Balloon Festival is coming to the Prince William County Expo & Event Center in Manassas. See incredible hot air balloons—check that bucket list—and get a ride on a tethered hot air balloon! Gates open at 3 p.m. each day and the
festival features a Kids Zone chock full of games, rides, a train, bounce houses, rock walls, and a zip line!
Manassas Ballet Theatre Performs The Legend of Sleepy Hollow
A fun twist on a spooky Halloween tale! Attend this artful ballet performance at the Hylton Performing Arts Center (10960 George Mason Cir, Manassas) Oct. 14 to 16. Performances held Friday and Saturday evenings at 7:30 p.m. and Sunday at 3 p.m. With new choreography set to the live music of the Manassas Ballet  Theatre Orchestra, the story of Ichabod Crane and his failed pursuit of the beautiful Katrina materializes in the haunting tale of lost love and tragedy just in time for Halloween! Please visit manassasballet.org
for tickets and more information, or call 703-257-1811.
Trunk or Treat Halloween Spooktacular in Old Town Manassas
Join Old Town Manassas for a Family Friendly Trunk or Treat Halloween Spooktacular on Saturday, Oct. 22, from 5-7 p.m.! Friends and families, fellow businesses, and the like are encouraged to join the fun with candy, games, and decorations! Organized by Premier Martial Arts, the event will be a festive one for all ages.
Reach out to Premier Martial Arts (9231 Sudley Road, Old Town Manassas) and see how your family or business can take part. Email pmaManassas@gmail.com.
Trunk or Treat Halloween Spooktacular in Woodbridge
Join the Woodbridge community for a Family Friendly Trunk or Treat Halloween Spooktacular on Oct. 22 from 5-7 p.m.! Just like in Manassas, Woodbridge friends and families, businesses, and community members are encouraged to come and join the fun with candy, games and decorations. Premier Martial Arts on Smoketown Road is organizing this event. Want to participate? Reach out to them at premierwoodbridgepma@gmail.com to find out how.
Kreek Water Band Halloween Party At The Afterlife 360
Rock on! Get ready for Halloween Weekend at the Afterlife 360 (8088-8092 Sudley Rd, Manassas). Come and join in for a spooktacular night on Oct. 28. Come in costume. The party starts at 8 p.m. and goes all the way to midnight. Get your spooky groove going with the Kreek Water Band leading the charge!
Holiday Crafts and Treats at the Manassas Museum
Get ready to shop on Saturday, Oct. 29. Visitors will browse through a fantastic collection of arts and crafts vendors, jewelry, bath and body products, holiday decor, desserts, and much more. Now is the time to kick off shopping for the holiday season (that's quickly approaching!). Conveniently located at the Manassas Museum (9601 Prince William Street, Manassas, Manassas.gov). The event will be held from 10 a.m.-4 p.m.
Since Halloween is just around the corner, dress your kiddos up for the Kids' Costume Parade from 1-1:30 p.m. And don't leave your pets at home. Bring them along to take part in the Pets' Halloween Parade from 2:30-3 p.m. So much fun for kids and furry friends alike!
Extra Fun All Month Long: Nothing Bundt Cakes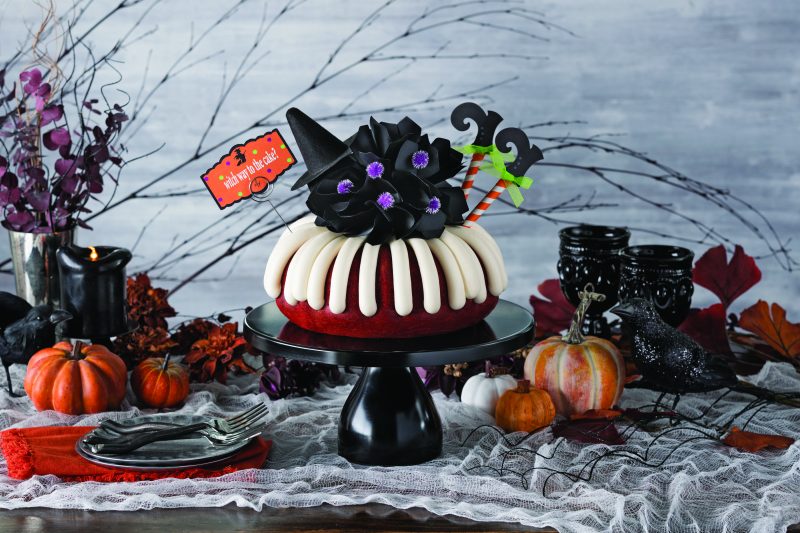 Nothing tops off a Halloween celebration like a festive bundt cake from your neighborhood Nothing Bundt Cakes (7324 Atlas Walk Way, Gainesville-Haymarket and 2962 Prince William Parkway, Woodbridge-Dale City). Try their Witches Hats and Boots Bundtlets for your Halloween celebrations.
The luscious cakes are artfully baked in-house and are made with the finest ingredients, including real eggs, butter, and cream cheese. Cakes are offered in 11 delectable flavors (including one gluten free option) and a variety of sizes, starting as bite-sized Bundtinis®, miniature Bundtlets and 8- and 10-inch cakes. Cakes
are available all month long.
For more information about Nothing Bundt Cakes or to join their email list, visit nothingbundtcakes.com.
Dawn Klavon is a journalist, author, media director and recent transplant to NOVA. She thrives on juggling multiple projects, discovering local hot spots, consuming blue crab and conquering sudoku puzzles. Dawn can be reached at dklavon@princewilliamliving.com.