Provided by Virginia Department of Transportation (VDOT)
VDOT has announced road work scheduled in Manassas and Centreville areas over the next week.
Compton Road Under I-66
Compton Road will be closed under I-66 during the overnight hours Tuesday, Feb. 18, through Friday, Feb. 21, from 10:00 p.m. to 5:00 a.m. Crews are installing bridge beams over Compton Road. The I-66 bridges over Compton Road are being widened as part of the Transform 66 Outside the Beltway Project.
Through traffic will be detoured via Bull Run Post Office Road, Route 29 (Lee Highway), Old Centreville Road, and Mount Olive Road back to Compton Road. Drivers should follow posted detours and expect delays if traveling in this area.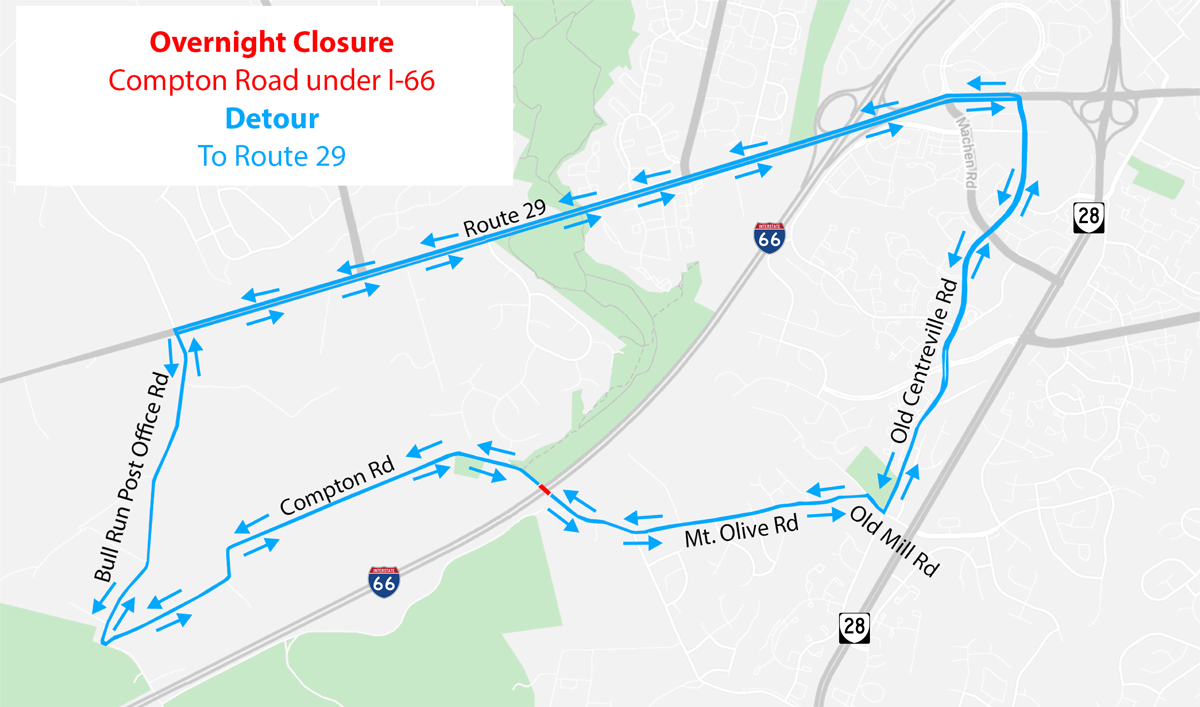 Pipe Replacement Along Old Centreville Road
Old Centreville Road between Spruce Street and Rugby Road will be closed to through traffic (weather permitting) Saturday, Feb. 15 from 8:00 a.m. to 5:00 p.m. Crews will replace a stormwater pipe.
Those needing to reach properties along Old Centreville Road will have access.  However, traffic will not be able to go beyond the point of pipe replacement in either direction.
Through traffic will be detoured via Spruce Street, McLean Street and Rugby Road back to Old Centreville Road.