Provided by Sandra McClelland Lewin
Award-winning artist Sandra Lynn McClelland Lewin's colorful series "Vibrant Colors Along the Jungle Trail" will be the July Featured Artist Show at the Arches Gallery of the Workhouse Arts Center, Lorton.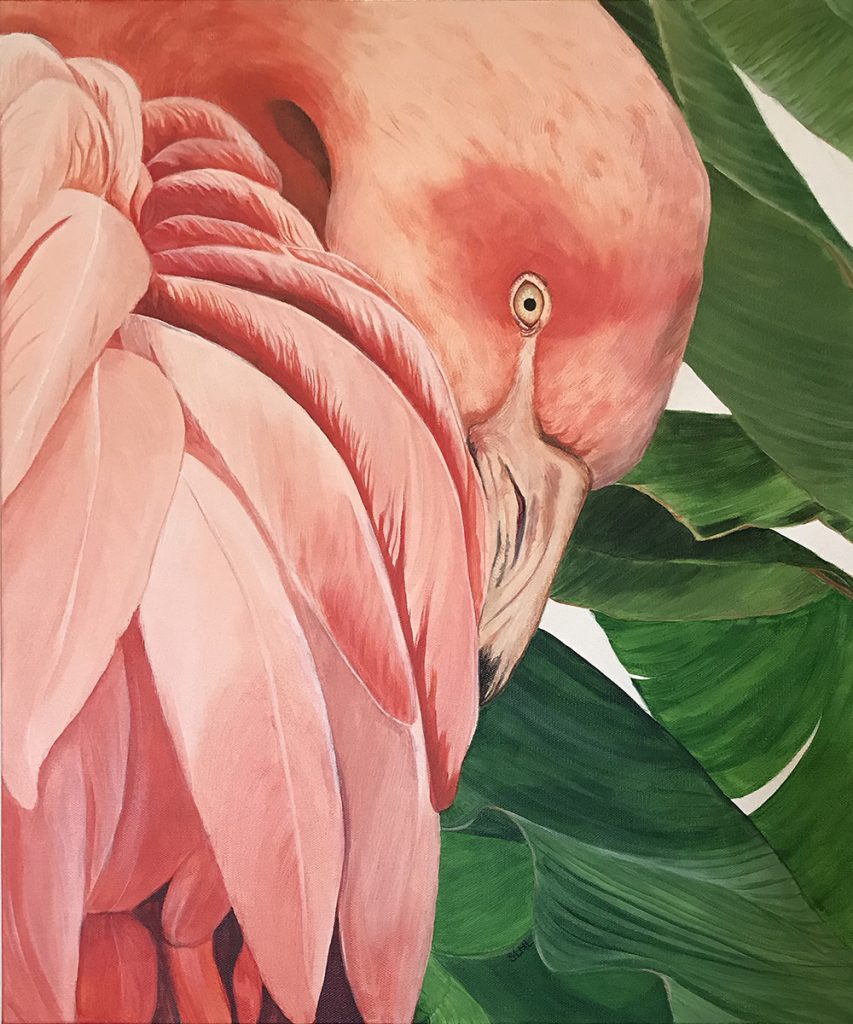 Sandra Lewin is a representational artist who is known for her dynamic and colorful nature paintings. Sandra said, "I have been working on this series of jungle flora and fauna for the past year and am very pleased to have this opportunity to show it as a cohesive collection. I wanted to convey not only the beauty of the jungle, but the imminent danger of losing the habitat due to exploitation and climate change." The show will run from July 3 to August 4. The Opening Reception will be Saturday, July 13 from 6:00 to 9:00 p. m. at the Workhouse Arts Center, Arches Gallery, Building W9, 9601 Ox Road (Route 123), Lorton.
About Artist Sandra McClelland Lewin:
Sandra lives in Dumfries and creates her art in her home studio. She began painting after her retirement in 2009 as a graphics designer for the Central Intelligence Agency. Her work has been exhibited and won awards in several juried shows throughout the Northern Virginia area and in online juried shows.  She established an artist's group in the Four Seasons Over 55 community in 2014 and has been President of the group for five years. She is also President of the Prince William Art Society and is a member of the Prince William Arts Council. She has been a member of the Arches Gallery since April 2017. Her website is SLMLart.com. She also can be reached at [email protected].
About Arches Gallery:
Arches is a co-op gallery located in Building W9 of the Workhouse Arts Center. The space is shared by approximately 20 artists. The Workhouse complex was once a D.C. facility and was reborn as a center for the arts ten years ago. The site includes a museum of the prison which includes many historical artifacts. One of the most interesting events in the prison's history took place in 1917 when 72 suffragists were arrested and imprisoned there.  The Workhouse is open five days a week.