The Virginia Writers Club (VWC), the premier organization for writers of all genres in the Commonwealth of Virginia, announced 12 of its member writers have been named 2021 Golden Nib writing competition winners. Launched in 2005, the Golden Nib writing competition honors separately adult and teen writers submitting work in fiction, nonfiction and poetry. Entries are judged first at the chapter level, then the state level, by a panel of professional, published writers. First, second and third place finishers receive cash awards and will be published in an anthology. Two winners, Katherine Gotthardt and June Forte, are members of Write by the Rails, the Prince William Chapter of the Virginia Writers Club.
This year's winners are:
Fiction
3rd: Ronald G Munro – "Treasure of the Wooded Forest"
2nd: Damean Mathews – "Day the Lights Went Out"
1st: Sandy Roslan – "Death and Peanuts"
Poetry
3rd: James Reynolds – "Crows"
2nd: Ray Griffin – "Sojourners"
1st: Katherine Mercurio Gotthardt – "Kayak"
Nonfiction
3rd: June Forte – "Crossing Halstead Street"
2nd: Sharon Hostler – "Running Out of Time"
1st: Abbey Pachter – "The Last Caterpillar"
Teen Nib Poetry
3rd: Antonio James Higgins – "The Madman"
2nd: Ross Bazzichi – "Intersteller"
1st: Michelle Balderrama – "The Language Barrier"
VWC president Leslie Truex said, "Last year, as the Golden Nib and Teen Nib collection shipped, we were adjusting to the grim realities of a pandemic. Like other organizations, The Virginia Writers Club had to adapt to continue to deliver resources and support to its members. But while the world seemed upside down, one thing didn't change: the ability of the written word to communicate, heal, inform, entertain and help us stay connected. This year we had 62 Golden and Teen Nib submissions in poetry, nonfiction and fiction from 52 writers at the state level. These works represent the depth and diversity of members of the The Virginia Writers Club."
For more information on the Virginia Writers Club and to learn about membership, visit virginiawritersclub.org.
About The Virginia Writers Club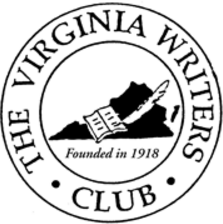 Founded in November 1918 by Mr. and Mrs. Samuel Travers Clover, Dr. Orie Latham Hatcher, James Branch Cabell and several other Richmond writers, The Virginia Writers Club was formed "to make Richmond an influence in the world of letters and to line it up with other literary centers of the country." Today, The Virginia Writers Club has ten chapters and three sub-chapters throughout the Commonwealth and continues its mission to support and stimulate the art, craft and business of writing, as well as advocate the literary arts in the broader Virginia community. Members range from aspiring and published writers who are poets, screenwriters and playwrights, journalists, essayists and publishing professionals. The Virginia Writers Club offers writing contests, an annual writing symposium, support to literary events held by area chapters and more. Visit virginiawritersclub.org.