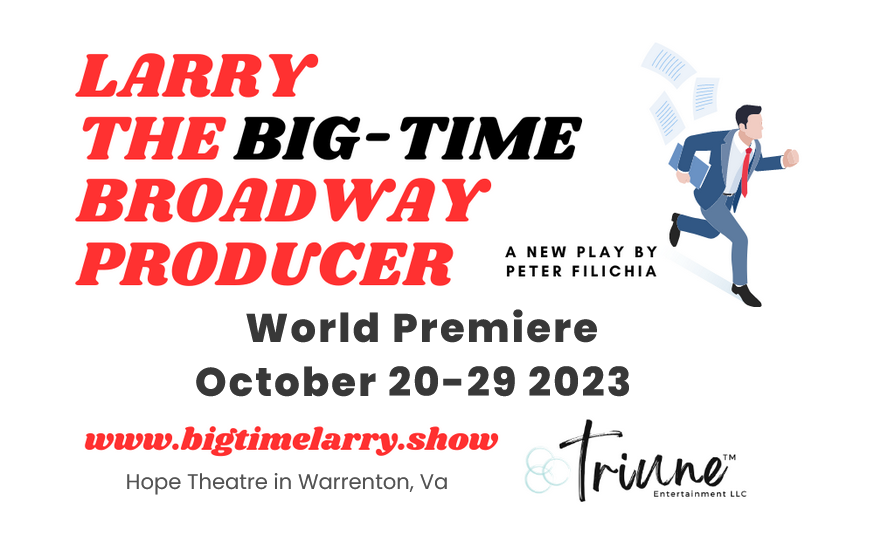 Provided by Manassas Marketing
The world premiere of "Larry the Big-Time Broadway Producer" arrives Oct. 20 in Warrenton. This special production presented by Triune Entertainment is a hilarious new comedy written by celebrated author and Broadway insider Peter Filichia.
Be transported to the Golden Age of 1965 with Larry Greenstein, a young Bostonian bitten by the Broadway bug. He wants to invest in the next big show and suddenly falls head over heels for a beautiful actress who happens to be in the play. So, what does he do? Pledge $10,000 to support it! His only problem is that he doesn't have the money – yet. Watch what happens next with a cast of award-winning local talent in an unforgettable story that is both hilarious and heartwarming. Author Peter Filichia selected Triune Entertainment, LLC to premiere his latest work at the state-of-the-art Hope Theater in Vint Hill. Filichia is an author of many works about Broadway history and the greater theatre community. Filichia also served four terms as President and Chairman of the nominating committee of the Drama Desk and was a former member of the nominating committee for the Lucille Lortel Awards. He is currently head of the selection committee of the Theatre World Awards. He is looking forward to attending opening night of "Larry the Big-Time Broadway Producer" on Oct. 20. The stellar cast features many award-winning performers including Jack Tessier as the titular character of Larry. Tessier most recently starred as Freddy in a critically acclaimed production of Dirty Rotten Scoundrels, and he is thrilled to play a very different kind of character in this new comedy. Arianna Parenti plays a young up and coming actress named Adriana who grabs the attention of the budding producer. But be sure to keep an eye on Michael Pryor as Mr. Smith – a character so shady that they brought in professional lighting designer Dan Martin to keep things looking right and shining bright. Local favorites Cate Murray, Carole Tessier, Scott Pierce, Dawn Gaynor, Hilary Pierce, and Anthony Smitha round out the cast of comedic talent. Director Matt Moore assembles a top-notch crew including Producer Mary Beth Balint and Stage Manager Dave Morgan to bring Larry's Broadway journey to the stage.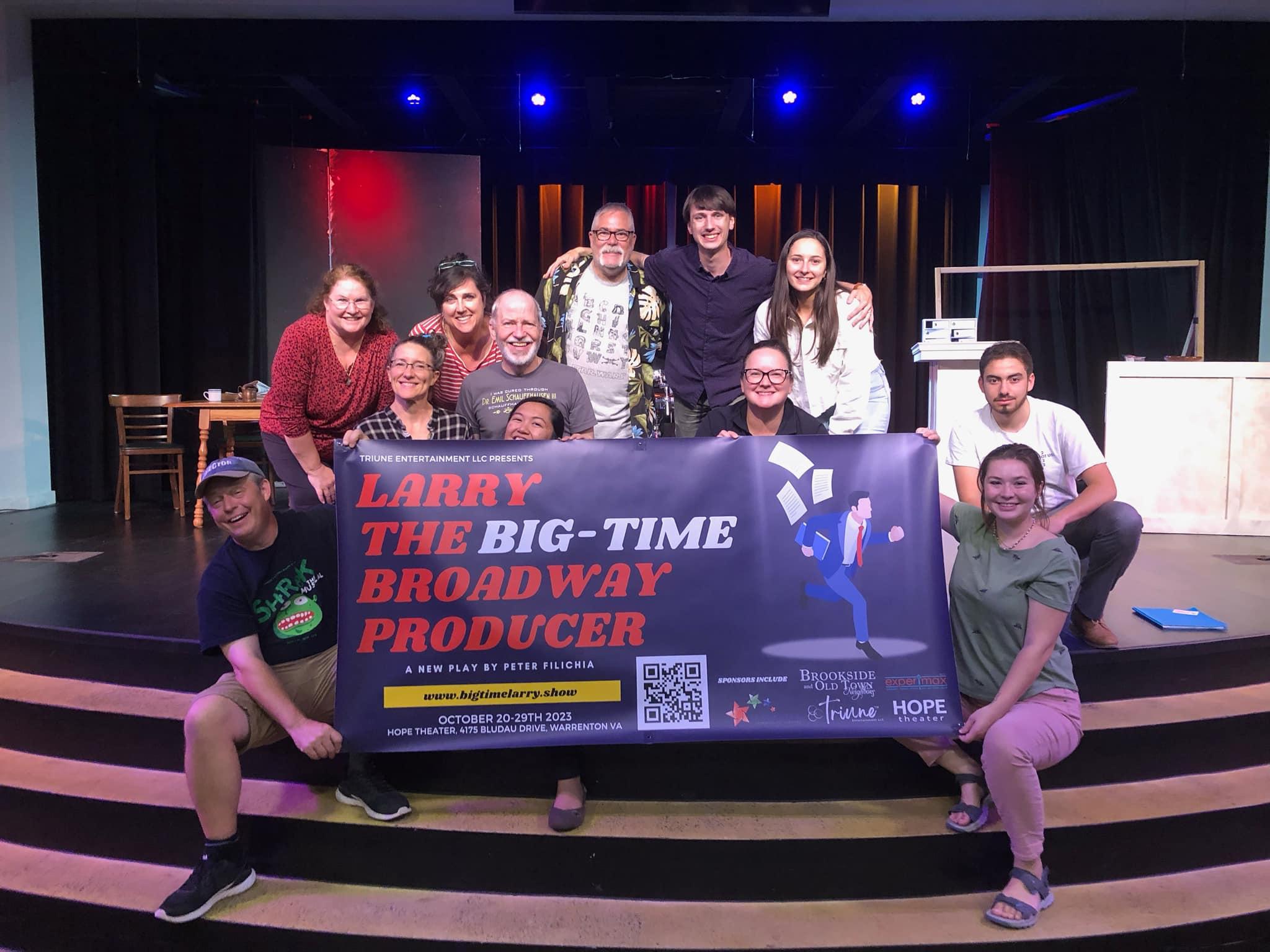 This special premiere is produced by Triune Entertainment, an independent, non-Equity production company dedicated to providing artists with opportunities to direct and perform in exciting and original ways. Triune's mission is to create exceptional entertainment experiences while being respectful to its audiences and participants, and to provide opportunity and access to the best in live production, publishing, training and education, and beyond. Larry, the Big-Time Broadway Producer, written by Peter Filichia and presented by Triune Entertainment LLC, plays Oct. 20 through 29 at Hope Theater, 4175 Bludau Drive, Warrenton. Tickets are $22 ($18 for students) and can be purchased at the door or online at bigtimelarry.show/.