2020 has been quite a year, and that could have an effect on holiday shipping as well. With the extra amount of shipping happening, you will want to get in front of the seasonal rush to avoid delays.
Here are some helpful tips from your local The UPS Stores, owned and operated by Didlake, Inc., to plan for the successful delivery of holiday cheer!
Print out this article and take to your local The UPS Stores, owned and operated by Didlake, Inc., locations in Manassas and Woodbridge!
Pick the Right Box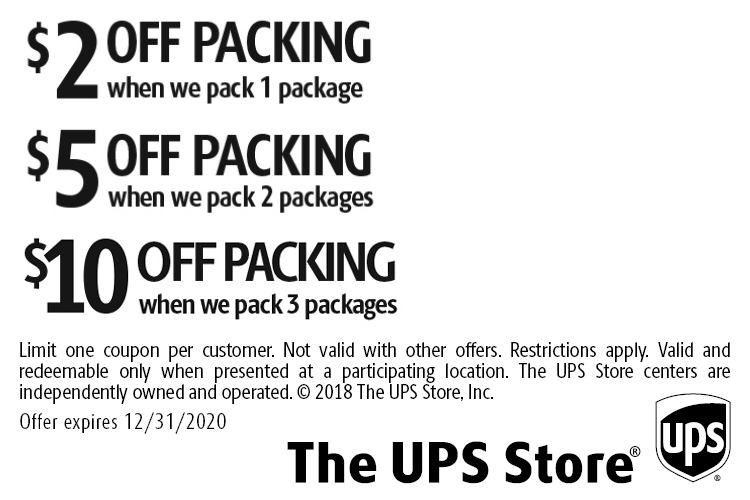 The more a box is used, the more it loses its original protective qualities and may not adequately protect your shipment. In fact, a crease can reduce a box's strength by up to 70 percent. So start off strong and use a new or almost new corrugated cardboard box. (or ask about packing services at our locations in Manassas and Woodbridge!)
If you must reuse a box, make sure it's rigid and in excellent condition with no punctures, tears, rips, or corner damage, and that all flaps are intact. Shoeboxes, gift boxes, or other paperboard boxes are not recommended. The journey to the destination can be quiet the marathon, especially during the busy season. Your shipment will need to be packaged in something that can safely weather the trip.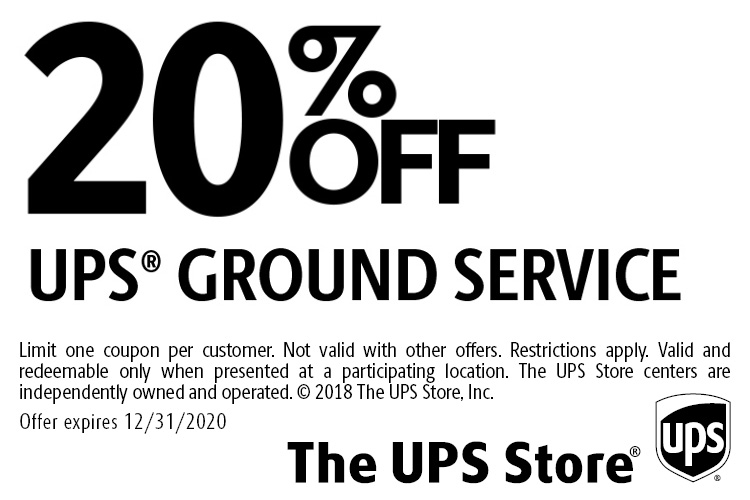 If you reuse an almost new box, be sure to remove old labels and completely blot out markings with a black marker, too. Your package could get routed to a different destination if a scanner reads old information. Finally, save money by making sure you use a box that's just the right size. Using a box that's larger than you need means you're wasting packaging and spending too much on shipping.
Provide Internal Protection
During UPS's peak shipping season, millions upon millions of packages are moving through the UPS network, so things get a little crowded.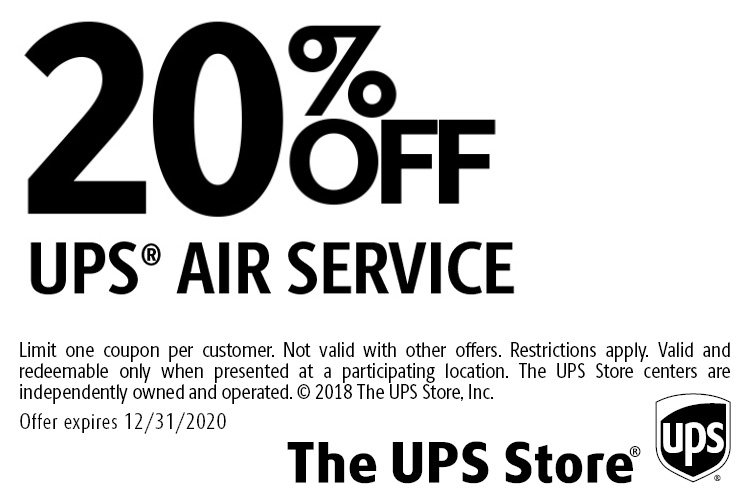 Keep contents from rattling about during the trip. The goal is to use enough cushioning material to keep the cargo secure, so be sure to:
Individually wrap items. Each item should be surrounded by at least two inches of cushioning and be placed two inches or more away from the walls of the box.
Provide proper padding. Good cushioning options for lightweight items include bubble wrap, airbags, and loose-fill peanuts. For light to medium weight items, tightly crumpled brown kraft paper is a better option than newspaper.
Note: Fragile objects such as electronics, glass, ceramics, and artwork, require special packaging for safe shipment. Talk to us at The UPS Store® to learn about other cushioning options.
Close It Up Securely
Help keep your contents to themselves. Use a strong tape like packaging tape or nylon reinforced filament tape that's two inches or more in width.
Apply three strips to the top and bottom flaps of the box where the seams meet.
Sealing securely is the next line of defense after a strong box and proper cushioning.
Use Proper Labeling
Finally, your package needs I.D. The shipping label should be placed on top of a flat surface and include both your name (the shipper) and the recipient's name and complete address information on one label. Using separate address labels could cause confusion.
If you are using a packaging slip, place it on the same surface as the address label. It's also good practice to place a duplicate address label inside my packaging, just in case.
For international shipments, include both shipper and recipient contact names and telephone numbers. If it is going to be in foreign lands, make sure there is someone they can call if they need to.
Note: If you have to ship to a P.O. Box address, the recipient's telephone number must be included in the label. P.O. Box deliveries may be delayed, are not covered by any UPS Service Guarantee, and require an address correction charge. Army Post Office (APO) and Fleet Post Office (FPO) addresses are not accepted.
Happy holiday shipping season,
Your Friends at The UPS Stores at Center at Innovation and Stonebridge at Potomac Town Center