By Rena Malai | Photos by Mark Gilvey
In the heart of Old Town Manassas is Zandra's, a specialty taco hub that puts a spin on a well-loved classic. Except Zandra's tacos aren't the kind that get grabbed and smothered in hot sauce, snarfed and quickly forgotten. It's an elevated kind of taco dining experience that borrows a little from haute cuisine elements, combined with the vibe of authentic taquerias that are commonplace in the west.
It was a missing link that owner Miguel Pires and his wife felt would be the perfect addition to the local dining scene.
"When my wife and I opened our first location a few years ago, we wanted something based on all the great tacos we enjoyed during our travels," Pires said. "You see the a la carte taco concept in a lot of places like LA, New York and Charleston, but it's something that wasn't really in this area."
Think Tacos
Pires is of Portuguese heritage, which he says isn't necessarily a culture steeped in tacos. But he and his wife love them, and he grew up in the restaurant business. So, when the idea came to the couple to build a restaurant around a shared passion for tacos, it made sense.
"We got inspired by the places we traveled to, and all the different types of tacos we experienced," Pires, a Prince William native, said.
The inspiration for the tacos at Zandra's comes from a variety of sources — from the executive chef's ideas, to favorite sandwiches, to combinations that Pires and Zandra's staff may think of on the fly. He says nothing is off limits when it comes to creativity in their kitchen.
"We have a test kitchen where all the ideas for our tacos start," Pires said. "It's where we really think about the ingredients, what works and what doesn't."
Taco Creative
Zandra's specializes in a variety of tacos that aren't quite the same as the typical, familiar Mexican cuisine many people may be used to, according to Pires.
"We have a great atmosphere and team, with very creative and different cuisine," Pires says.
Diners can experience Zandra's unique Cuban tacos, with pork, mustard sauce and house-made pickles, or falafel tacos with lettuce and cotija cheese. It's these types of signature creations — particularly the Drunken Thai Shrimp tacos with a soy ginger glaze — that Pires believes makes folks want to come back.
"We're constantly working on new and creative ideas, and we try to refresh our menu every three to four months," he says.
But diners shouldn't worry too much if they don't see one of their favorite tacos on the menu; Pires says they still might be able to make it.
"If we have the ingredients, we will do our best to accommodate a customer's request when we can," he said.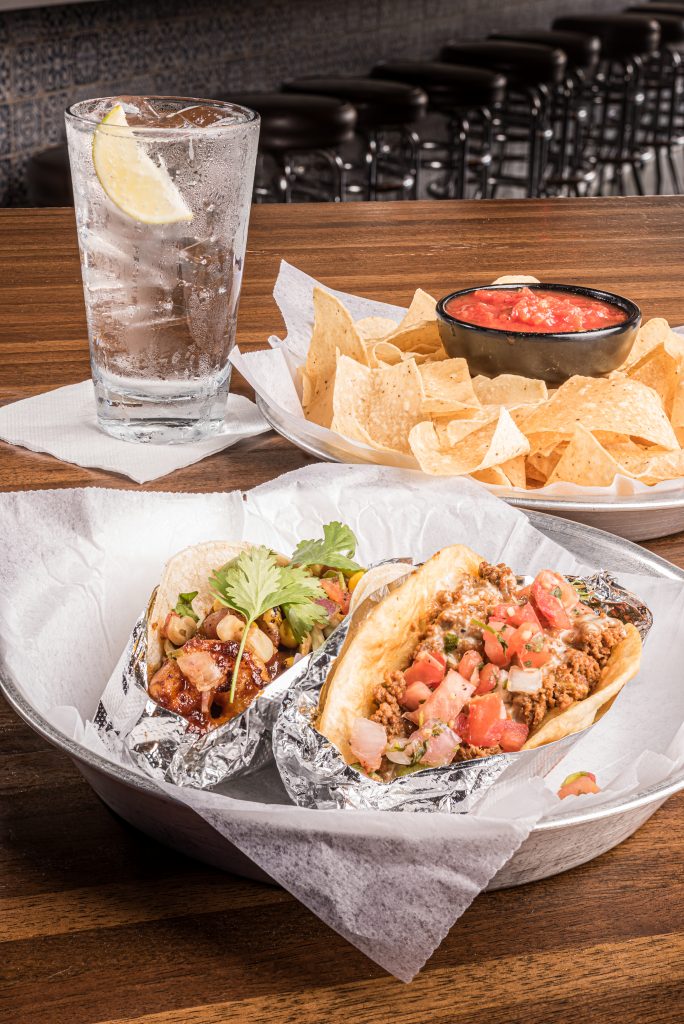 Where to Taco
Prince William residents have a few options for visiting Zandra's, including their recently renovated space — complete with rooftop seating — in Old Town Manassas, as well as their Haymarket location, which opened in July 2021.
Although their third location in Fairfax temporarily shut during the pandemic, it'll hopefully be up and running again soon, says Pires. "We adapted pretty quickly during COVID-19, shifting to carry out and taking all the precautions," Pires said.
The Manassas restaurant is located on 9114 Center Street and is open Monday to Sunday 11 a.m. to 11 p.m. The Haymarket location is at 14600 Washington Street #146 and is open Sunday to Thursday from 11 a.m. to 9 p.m. and Friday and Saturday from 11 a.m. to 10 p.m.
Zandra's also participates in a quick service concept at Teddys Taco Shack, located in Woodbridge within the epiQ Food Hall at 14067 Noble Wood Plaza. There, folks can purchase Zandra's tacos to go.
To check out Zandra's menu, visit zandrastacos.com.
Rena Malai is a journalist and freelance writer. She has covered a variety of topics from technology and policy to food and lifestyle. She lives in Prince William and is a native Washingtonian