Provided by Genilee Swope Parente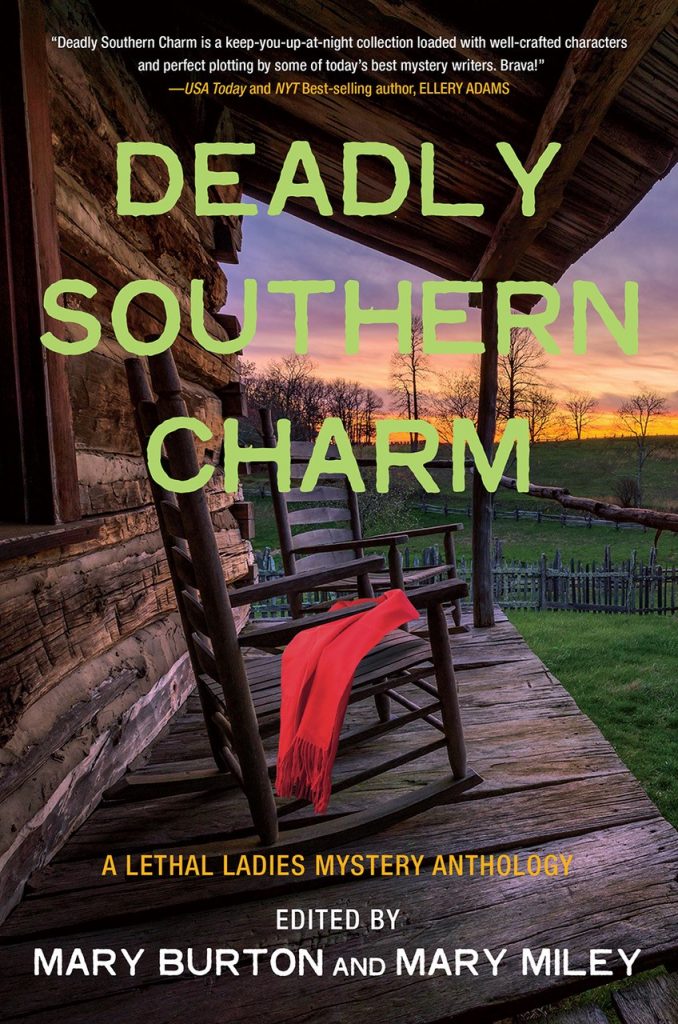 Genilee Swope Parente's short story "Who Killed Billy Joe?" was selected to appear in Deadly Southern Charm, published by Wildside Press. The book will be launched June 8 at the Deadly Southern Charm release party, from 3:00-5:00 p. m. at the Libbie Mill Library in Richmond. 
This entertaining collection of short mysteries features work from notable Southern authors as well as authors making their debut.
Known for its friendliness and charm, the South also can be deadly, as these stories show. From a family curse to a fatal recipe, death follows the book's characters throughout the South, from Louisiana to Virginia, from Memphis to the beaches of South Carolina.
In Swope Parente's "Who Killed Billy Joe," small town Chief of Police Clareese Guidry has a tough time figuring out who went into overdrive to make sure one of the town's star citizens ended up dead. Was it the knife wound, bullet or bludgeoning that did him in?
"I liked the characters and setting I created for this puzzling story so well, I am continuing them in a new mystery series," said Swope Parente, who lives in Dumfries.  "I am honored that the story will appear with the works of other known authors from Virginia."
Swope Parente coauthored her story as well as The Fate Series (Twist of Fate, Wretched Fate, Violet Fate, Treasured Fate, Architect of Fate) and two short story collections (Holiday Connections, Relative Connections) with her mother F. Sharon Swope, formerly of Woodbridge.  For more information, visit Swope Parente's website.
Deadly Southern Charm can be purchased on Amazon and through Wildside Press (wildsidepress.com) and will be available June 8 from other major online and local retailers. This is the third anthology compiled by Sisters in Crime – Central Virginia.
Sisters in Crime consists of 51 chapters worldwide, offering networking, advice and support to mystery authors. Members are authors, readers, publishers, agents, booksellers and librarians bound by their affection for the mystery genre and their support of women and men who write mysteries.